TEXAS FLYFISHING GUIDE NEWS VIDEOS
Fly Fishing in Texas?
Do you want to know where to fly fish in Texas? You're in the right place. Are you just learning how to fly fish, and Texas is your home? You're still in the right place! Texas Fly Caster is a newspaper disguised as a website. We started our public journey eleven years ago, and we're still going strong. Not only can you learn fly fishing fundamentals here, we can all learn from you as well. Even the smallest of fly fishing tips can make a huge difference in everyone's success, especially with the challenges of fly fishing in Texas.

KEEP IT FLY! More Than Fly Fishing …
Fly Fishing Culture on the Skids
It didn't take long for me to realize that people who fly fish Texas also have plenty of other things in common. Enter articles about music with a Texas focus, beer and cultural observations that relate to fly fishing – sometimes by the thinnest thread. We look at culture through a wide angle lens, and from a macro perspective. We look at beer from a long history of actually liking the way it tastes! What can I say? I'm a Texas-German — it's in my DNA. Texas music is so deep and wide … we've seen Texas greats come and go in the short span of this website's existence. Texas fly fishing culture? In 2008, inspired by the greatest depression, I dubbed it "Fly Fishing Culture on the Skids," and in 2019,Texas Fly Caster still epitomizes the phrase.
THE NEWS!
Early on I also created a pretty popular YouTube Channel, called TexasFlyCaster of course. Some of those videos are so ridiculous that they have nearly 60-thousand views. Pretty crazy!
Don't forget to check the search box in the right column of the newspaper website – TYPE your search terms and get ready to read a lot more about topic of your interest.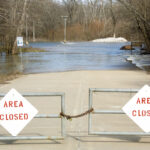 USACE and TPWD Blow this one. No, literally, BLOW THIS ONE up! Trinity at Greenebelt 380 reroutes over park. Disaster for fly fishing in North Texas.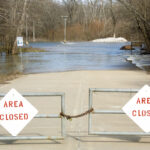 The Machete's Are Out The past week was one of "those" weeks, but it leads to this week which is the last before I begin a new chapter – hacked loose from the bindings of a clock job in the basement of a City building, cut loose from that anchor and set free to roam […]