TEXAS FLY FISHING NEWS & ADVENTURES
We just finished the warmest winter on record. It's warm this week. We already have a North Texas spring-like storm brewing for this Friday. It makes you wonder how anyone could be a "climate denier." It may be time to adjust the modern calendar, not just the clock!
Water temperatures are still pretty cold, but there were a couple of carp spread over a very large area, nibbling on the edges of Lake Ray Roberts yesterday.
We didn't get any rain since last Wednesday, and the map is starting to creep. It will be interesting to see next week's map versus last weeks map.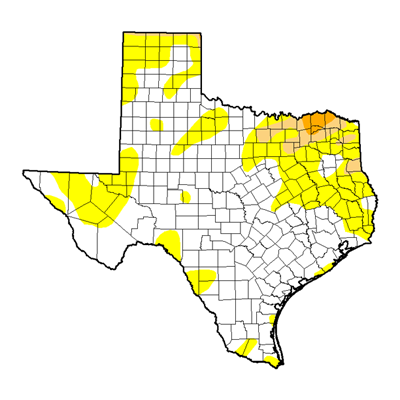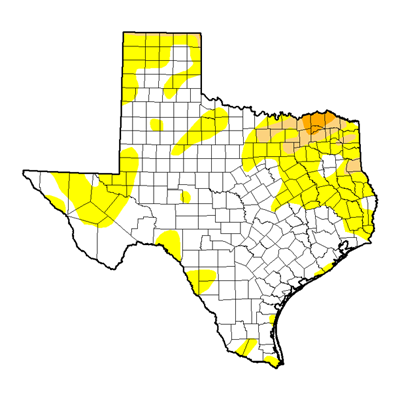 We have had high winds and heat for several days now, and those two things do contribute to lake evaporation. Click here to check Texas Lake Levels. That is a very good website.
Monday Morning Fly Fishing The Week Ahead
That big wheel in the sky keeps on turning … today is the first day of Spring 2017! What lies ahead, and what we left behind are cause for excitement and concern respectively. The warmest winter in record, what more can we say? It leads to a spring full of even higher potential for the fly fishing scene than last season's blessings. Soggy Bottom Boys? Your time is now. Continue Reading
March 16 Texas Fly Fishing Report and weekly Statewide fishing report by TPWD.
THE ORIGINAL
TEXAS FLY FISHING REPORT
This is the first Texas Fly Fishing Report in a long while! I hope you enjoy it and find it useful. I constantly try and tweak the format for your benefit, and this time that includes the weekly TPWD fishing reports at the end credits. They roll like old school end credits, so you fan fast-forward and pause when you see a water body you are interested in fishing this weekend! REMEMBER – standard fishing reports translate easily into your fly fishing plans. And if you don't know how, just read more articles in Texas Fly Caster.
NEW FOR TFC SUBSCRIBERS!
For Texas Fly Caster subscribers; there are a bunch of new benefits that far, far outweigh the $30-dollar yearly subscription. Now, you get private YouTube videos sent to you, and viewable only by subscribers. You also get a 10-percent discount on my guided trips, and 10-percent discount on all purchases at www.popsflyshop.com. Not enough, you say? How about invitations to private Texas Fly Caster subscriber parties at the FLY BAR during the season, with me at the grill and a Denton Micro at the tap? It'll be anything but a "club" type of gathering, that much is for sure!
+Shannon Drawe
+Texas Fly Caster