Fly Line Management
KEEP Your Fly Line on Deck
This is a rubber mat like those sold at companies, like Carbon Marine in Florida. The difference is they are made by me – here in Texas – one at a time.
Spikes bend but don't break. Go barefoot!
Rubber withstands heat and cold and is very durable under normal use
Weighs 1 pound and 12 ounces – making it heavy enough to stay on deck – won't blow off!
Spikes are 1.5″ long! Yes, they'll catch your line and let you pay attention to the fish
Natural clear white rubber color
COLORS AVAILABLE – Maroon / Orange / Red / Sea Foam Green / Sea Blue / Clear / White
Rubber is pliable, rollable and stow-able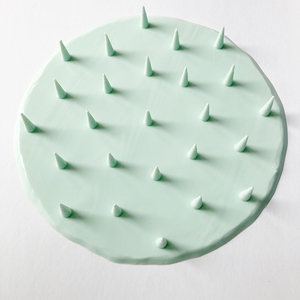 VIEW THE WIND TEST VIDEO BELOW


Call now to order several, or get just one for your fly guy or gal's skiff deck.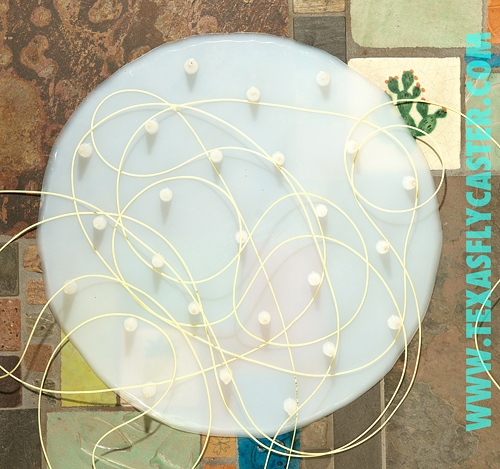 EACH – $110+tax – usd that includes shipping
I don't know about you, but I have been needing one of these for a long time! I finally decided to take matters into my own hands and make this fly line mat myself. The photograph FINAL PRODUCT #1.
I will guarantee against workmanship defects for 12 months – that'll give you time to fish this product as much as I do in two months!