GUEST SPEAKING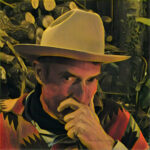 GUEST SPEAKING 2022
OPEN FOR BUSINESS! The list of topics I lecture on is a bit long, and varied. Good for you, tough on me! The speaking engagements related to fly fishing are typically accompanied by video, slideshows and/or actual demonstrations.
INDIVIDUAL TOPICS INCLUDE
Beginning Fly Fishing – We all had to begin somewhere! I tailor this to the audience, but all ages should be able to get a good start from attending this lecture.
Basic Fly Tying – There are still only a few flies that would be your "desert island fly," and they're pretty darn easy to tie. I'll show you how.
Fishing Photography – There are a few techniques that will instantly improve your photography of fish. I'll tell those secrets, and many more!
GoPro Cameras and Techniques – Video is huge now, and I can help you create methods that work for you to make you a better videographer with more subscribers on YouTube. If you have a GoPro, you know they can be moody. We can overcome that too!
Texas Lake Carp on the Fly – My bread-and-butter. Why drive all the way to salt to feel that tug. The only freshwater fish that compares to saltwater fish is carp. I'll let you in on how I find and catch these "golden bones."
Mind – Body – Soul Fly Fishing – Tie all your abilities together to become a better fly fisher. From meditation to resistance training directly benefiting fly fishing – this lecture is for those ALL-IN on the sport.
Cancer – Prevention – Diagnosis – Treatment – Recovery – Insights into my experiences with throat cancer that resulted from the HPV virus. More details available on request.
Are you interested in other topics? I am constantly learning. I would be glad to hear what YOU want to know about! CONTACT ME and let's talk!