TEXAS FLYFISHING GUIDE NEWS VIDEOS
Fly Fishing in Texas?
Do you want to know where to fly fish in Texas? Texas is a huge State, but you're in the right place. Are you just learning how to fly fish, and Texas is your home? You're still in the right place! Texas Fly Caster is a multi-sectioned old school newspaper thinly disguised as a website. We started our public journey thirteen years ago, and we're still going strong. Not only will you learn fly fishing fundamentals here, we can all learn from you as well. Even the smallest of fly fishing tips can make a huge difference in everyone's success, especially with the challenges of fly fishing in Texas. Always remember: I am not "The Texas Fly Caster," you are!
---
BEGINNER CASTING LESSONS 2021!
Are you ready to get started along the fishing road less traveled? There's something we love about fly fishing … something that's hard to explain, but it's really not that hard to learn! Get started on your journey this year with my customized lessons AND includes new private access video series that you can access anytime – before and after your lessons! LEARN MORE HERE – FLY FISHING LESSONS
---
SEASON 14 FLY FISHING NEWS
KEEP IT FLY! More Than Fly Fishing …
Fly Fishing Culture on the Skids – est. 2007
It didn't take long for me to realize that many of the people who fly fish Texas also have other interests in common. We look at fly fishing culture through a wide angle lens, and from a macro perspective. The wide view? It includes just about anything and nearly everything. The macro view? Beer, food, travel and music seem to be constant themes. I may even push some healthy living every so often! In 2008, inspired by the greatest depression (so far), I sub dubbed this site,"Fly Fishing Culture on the Skids," and in 2021, Texas Fly Caster still epitomizes the now famous phrase.

I am patching together a video on the Brazos River float trip I did last week – with the extreme support of a great group of guys who, for some reason trusted me to be with, and part of, their experienced group of Brazos River runners, a group that has been running that river for […]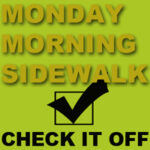 So today is a "holiday" Monday, so I am going to play that card, and ask that you tune in … tomorrow maybe? I am still unloading from the Brazos River float, and trying to make heads-AND-tails of the files from both video cameras that were on board for the 20-mile float. TUNE IN LATER!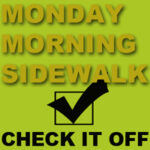 Moving along the sidewalk this Monday Morning. It's getting crowded!