TEXAS FLY FISHING
Are You Fly Fishing in Texas?
If you want to know where to fly fish in Texas, then you've come to the right place. If you are just learning how to fly fish, and Texas is your home? You're still in the right place! Texas Fly Caster began its journey more than ten years ago, and is still going strong.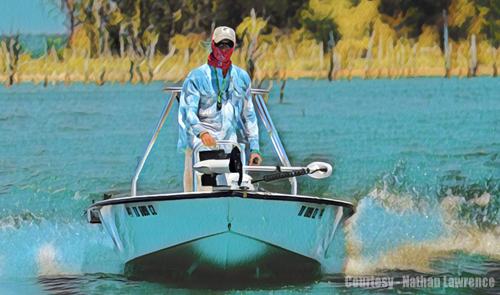 We've been a lot of places together; from the Colorado mountains to the Gulf of Mexico, and a lot of fly fishing spots in between. There's a hugely popular Texas Fly Caster YouTube Channel as well. So if you like visual aids, be it rigging your skiff for Texas water, tying flies that work, or just to get your regular Texas Fly Fishing Report – check out the YouTube Channel.
SCROLL DOWN FOR THE NEWS!
CHANGE IS GOOD
The Look Has Changed on Page 1 – we're trying to get with the trends, and give you more information, and the comfort that comes from knowing this is not a Russian Disinformation website. Authentic North American content resides here. We are not here to sew discord. We are here to share the love and peace that comes from fly fishing's most spiritual practice in repetition.
ASK QUESTIONS if you are looking for something that has disappeared. Maybe it hasn't.
If you need the latest article, news and reviews about fly fishing with a Texas bent – SCROLL DOWN! It used to be top of the front page, but I decided it was time to rearrange the furniture in the fishing shack a bit, see if we can get some new guests in the house.
PHOTOGRAPHY and WRITING
Some of you know my writing from here and publications like Drake Magazine, Lone Star Outdoor News and others. If you are wondering more about photography, be sure to visit my photography website – www.shannondrawe.com. If you need a writer, photographer and traveler to tell your story – Contact Me!
FLY FISHING GUIDE
If you are looking to catch the golden bone – a carp on fly – you're still in the right place! I guide for carp on a Lagoon Skiff technical poling skiff from Florida, and it's barely an hour's drive from Fort Worth and Dallas. Hard to believe, right?
Not only that, I am happy to share a load of information with you about the beautiful, and still Mayberry-esque town of Pilot Point, Texas, which is less than five minutes from the best carp flats lake in Texas. 
SCROLL DOWN FOR THE NEWS!