TEXAS FLYFISHING NEWS VIDEO
Fly Fishing in Texas?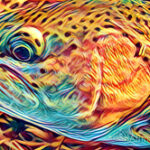 Do you want to know where to fly fish in Texas? You've come to the right place. Are you just learning how to fly fish, and Texas is your home? You're still in the right place! The Texas Fly Caster website began the public journey eleven years ago, and is still going strong. Not only can you learn fly fishing fundamentals here, we can all learn from you as well. Even the smallest of fly fishing tips can make a huge difference in everyone's success, especially with the challenges of fly fishing in Texas.
KEEP IT FLY! More Than Fly Fishing
Fly Fishing Culture on the Skids
It didn't take long for me to realize that people who fly fish Texas also have plenty of other things in common. Enter articles about music with a Texas focus, music, beer and cultural observations that relate to fly fishing – sometimes by the thinnest thread. We look at culture through a wide angle lens, and from a macro perspective. We look at beer from a long history of actually liking the way it tastes! What can I say? I'm a Texas-German — it's in my DNA. Texas music is so deep and wide … we've seen Texas greats come and go in the short span of this website's existence. Texas fly fishing culture? In 2008, I dubbed it "Fly Fishing Culture on the Skids," and in 2018,Texas Fly Caster still epitomizes the phrase.
NEW LOOK for PAGE 1 – We're continuing to lead the trends, and give you more information, and at the same time – the comfort that comes from knowing we are not a Russian Disinformation website. Authentic North American content resides here. We are not here to sew discord. We are here to share the love and peace that comes from fly fishing's most spiritual practice in repetition.
---
---
SCROLL DOWN FOR THE LATEST NEWS!
---
---
Rule1: Share.
We've been a lot of places together in the last eleven years; from the Colorado Rocky Mountains to the Gulf of Mexico, and a lot of fly fishing spots in between. Now, there's hugely popular Texas Fly Caster YouTube Channel as well. So if you like visual aids, be it rigging your skiff for Texas water, tying flies that work, or just to get your regular Texas Fly Fishing Report – check out the YouTube Channel.
Rule2: CHANGE IS GOOD – ESPECIALLY GOOD CHANGE!
Think of Texas Fly Caster as your fly fishing newspaper for the 21st. Century – without the paper. Ok, I know a lot of you will ask what a newspaper is … Modern delivery methods of fly fishing content are what this site is all about. There are opinions, republishing of found stories, interviews with local and regional fly fishing personalities and the bread-and-butter – technical information to help those interested become better, more knowledgable fly fishers in the challenging State of Texas and elsewhere on the map. AND videos that go ever further than any individual on the internet – to provide insightful knowledge about many aspects of fly fishing, and NOW the Texas Skiff informational videos as well! If never fly fished? This is a great place to start! After all, this is exactly where I started.
RULE3: ASK QUESTIONS. 
If you are looking for something that you think has disappeared. Maybe it hasn't. Eleven years of intense fly fishing related information is available here – TRY THE SEARCH BOX to find what you are looking for!
IF you use the search box below, be warned – you will find as few as one article on a topic, or as many as a hundred articles on Galveston, Texas, fly fishing alone!