Fly Fishing Video

Send and receive the latest information – on the Monday Morning Sidewalk, Texas' original Monday fly fishing social gathering of ill repute.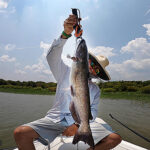 Some times not just one factor is against your success. Smoke, heat, virus and whatever comes next. We take Texas Fly Fishing a day at a time.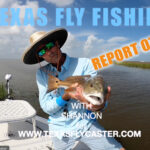 This report is fresh off the Texas Gulf Coast's Port O'Connor, and contains the latest on conditions last week in that fishing eco-system. It's not pretty.