Fly Fishing for Largemouth Bass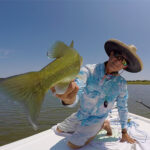 Texas fly fishing conditions. Aaron Reed wins award and Hurricane Hanna rewards the fishing folks along the coast.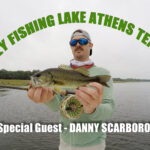 Special Appearance by Danny Scarborough Hey fellow Texas Fly Casters! Just dropping this video into the pool of piranha that comprises the Texas fly fishing community under lockdown AND bad weather! We are all about ready for this rain to taper off, but the weatherheads are saying more rain through the week. Along with some […]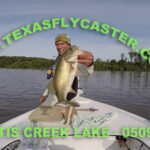 How to catch bass fly fishing on Purtis Creek State Park Lake in East Texas.