Rain is coming down this morning, and it's a pale shade of grey outside our new windows here in Denton.
TO DO LIST
If you were thinking about hitting Lake Fork For the Bass Fly Fishing World Championships, you never know – it could be a bright sunny day at kickoff tomorrow morning. Last year, we were pummeled by severe thunder,lightning and rain the night before we paddled out to do battle with largemouth bass, and found our quarry had retreated to locations unknown to us. Defeat was ours. Read all about it at "Lake Fork: The Devil You Don't","The Devil You Know vs. The Devil You Don't'", and this year's release on the tournament – "Bass Fly World Championships Lake Fork".
When the weather goes this way, it really is a grand time for exploration and rediscovery. I've had ideas about Lewisville Lake, found launch points, and watched intently as the lake level seems to be remaining pretty constantly at conservation level. Looking out the window, I don't think there was enough rain to alter that assessment, but who knows how much it rained elsewhere. The idea that interests me most, is
revisiting the cut in the old dam on Lewisville Lake
, a place where I caught plenty of largemouth bass, an occasional palmetto (wiper in northern-speak), crappie and sand bass (this spot is where I set waterbody record for small, but largest, hybrid). The levels were so low that it was easy to walk to and across the cut. Not any more. Factor in the snakes, in walking across the top of the dam, and it's a kayak reach with huge benefits of speed and access. And that's just one idea I have for Lewisville.
Lake Ray Roberts is a known entity, and the northern reaches have been on my list since the end of last season. The vegetation and structure and clarity is the best on the entire lake – up north, way, way up north.
Oklahoma is calling my name these days, and a glowing report on smallmouth and largemouth activity on the enigmatic Blue River has me working to complete my weekend projects in order to get there first. I have a complete report from Oklahoma Wildlife coming out Sunday.
THE WELCOME MAT
I know there are some new locals reading, and welcome to you – from Montana to Texas is a heck of an adjustment. To help you in you assimilation, you must start with what goes in, in this case what goes in your ears. Strangely enough, while you are here, my stepkid is in Bozeman, Montana, taking in the scene there, and according to him, "getting tattoos and watching movies." I am still trying to forgive him for not knowing Bozeman is fly fishing mecca. He's a Boulder, Coloradan, and we all know there's no reason to know any other geography besides where Lyons and upper Boulder Creek are located.
Also, to you new locals, enjoy this weather because it really isn't like this anymore. We had extraordinary heat that succumbed to this rain respite. North Texas is no place to be in a Texas summer, and now that Austin and the Hill Country, the capital of Texas fly fishing, are getting some precipitation, it won't be long to pack the tent and head south. If you want accompaniment (flies, rods and knowledge) in going to the salt, I am good for that too – just not certified to guide on salt.
THE SENSES
For newcomers and those relocated to Texas and looking for fly fishing cultural integration, we should probably start with a direct connection to the brain – the ears. Tonight in Denton, Texas, you can get a sense of what the genre "Texas Music" really is, when Joe Ely takes the stage at Dan's Silver Leaf in the vital and growing (but still quaint) scene that lies on the east side of Downtown Denton, Texas. Joe Ely is top shelf talent in the "Texas Music" scene, and the ambience, a no smoking show, all combine to make Dan's the place to be tonight.
With sound comes taste, and Denton, Texas, has a couple of newer places to contend for your buds. Mellow Mushroom has fantastic Italian fare, and a huge beer selection that most likely even contains Moose Drool! There's a new (food-less) beer garden that is located on the site, and inside an historic house formerly known as the the Shipley Manor – the Oak Street Draft House could, after a couple, make you think you are in Boulder, Colorado, before the Californication. For a quieter time with wine and small selection of cigars, as well as a smoking room, stop at the Cellar 22, which gets its name from license plate number 22 from … Teton County Wyoming. Full circle, almost.
CHORES
We all have our respective weekend lists. Thankfully, my lists run all week long, and I have the job that gives me a chance to; plow, fertilize, purchase and plant in the garden / remember Mother's Day / stock the bar / and a paltry few other things.
The other "chores" are to install the kayak saddles on the roof rack so my kayak doesn't go sliding all across those cheap and virtually worthless nylon covered insulation foam kayak pads – like the one's sold at Mariner Sails (today's DO NOT BUY) –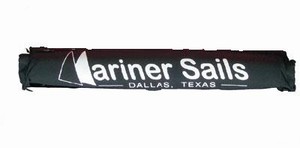 Do not purchase this style of pad from Mariner Sails, or anywhere, unless your kayak has a flat bottom.
Because of the dynamic shapes of the hulls of my boats, I decided to go with the Yakima Mako Saddles, and have a pair of these to install today –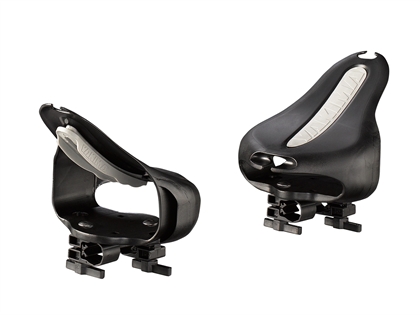 Accurately measure the distance between your crossbars, and then measure the distance between the saddles while your kayak is upside down on the ground if you want to get close on the first try of positioning these. The great thing about these, besides the fact they aren't Mariner Sails worthless pads, is they keep your kayak forward aligned – pointed straight into the wind.
The next chore is tying flies. I was distressed to open my fly box while fishing with this undisclosed person on an undisclosed lake (pictured below), and find that I was out of my increasingly famous and seasonally deadly double bunnies – and we're not talking Playboy here. The one double bunny I had left was shriveled, lifeless and limp until moisture was added … undisclosed lake water that is. The double bunny comes to life once it gets soaked, and I will put it up, head-to-head, against a plastic worm anywhere, anytime.
Have a great weekend!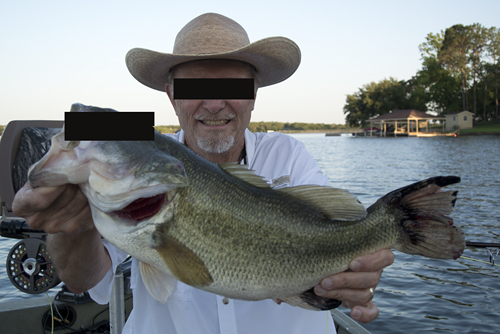 Publisher's Note – Reminder that anywhere I am invited to fish, is on the record, unless we agreed to keep dirty little secrets in advance. That's how this site started, and that's how it will always be. I have kept your spots quiet a few times, but mostly because they would never have been hit anyway. The only exception comes when being formally guided, and I will defer to a guide's preferences every time. I trust that those of you scheduled to go out with me will do the same.
Category: Culture on the Skids, Eating and Drinking, Equipment, Fishing Reports, Fly Fishing For Carp, Fly Tying, Guides, Kayak, kayaking, Life Observed, Music, North Texas, Oklahoma Report