generation lakes power plant lakes texas #flyfishing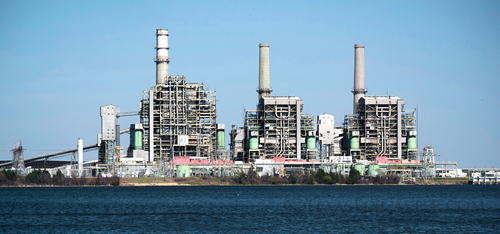 Lake Monticello fly fishing trip in 2013. Looks like a modern fossil to me …
POWER LAKES
It's Water Wednesday! Rather than talk about the impending doomsday scenario from a leaking Lewisville Lake Dam, I think we will take a trip to the brighter side of Texas winter fishing by running down a newly found/assembled list of Texas cooling lakes. If you are unfamiliar with a "cooling" lake, there are several names these water anomalies go by. Generation lakes, power plant lakes … all describe lakes that circulate cool water into coal power plants (curse them), and then release that warm water to the benefit of the fish and fishermen (like me) jonesin' for a wintertime fix. I've seen shows, videos and photographs of guys catching bass in fog (beware of fog) with snow coming down … as happy as little school girls.
It's never as easy as, "It's cold, so they must be generating!" when it comes to figuring out whether these lakes and their power plants are doing what we need them to do to warm up our fishing opportunities. This is all about the unpredictable ebb and flow of the Texas power grid. Often times, according to what I have read, more generation happens in summer than winter, as Texas is gripped by heatwaves. As far as I know, none of our power makes that National Power Grid (Just started reading Ted Koppel's book though – "Lights Out").
For me, there is one very good, overarching reason to try and hit these power lakes AS SOON AS POSSIBLE. I believe there will come a time when these lakes no longer are POWER LAKES. Coal is as dead as fossil now, and no single Republican will be able to bring that fuel back to life – ever. So as coal is buried, and other sources take hold, I can only imagine these lakes will recess into the memories of those who experienced them – Better Now Than Never, right?
I was dinking around on the message boards (Texas Fishing Forums) the other day, and threw out the question about al "list" of Texas cooling lakes, and promptly got smacked with a private message, smacked with logic that is, saying I should google it and / or look for that list on the Texas Parks & Wildlife website. And, of course there it was. So for my subscribers, here is your list of cooling lakes in Texas, and links to more information on these lakes. The only one I have done is Monticello, and that is a boat necessary run, unless you are willing to paddle a long way on a single-shot day.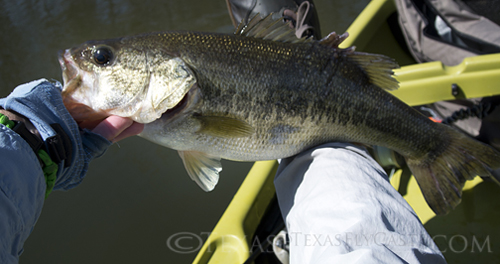 Typical Lake Monticello bass – from my 2013 story on that lake.
LIST OF TEXAS POWER LAKES 2015 + Fly Fishing Records for these POWER LAKES
Believe it or not, there are about twenty lakes classified as cooling lakes (for power plants) in Texas. That number alone is pretty staggering. The mileage is measured from Denton, Texas.
[ppw id="119933712″ description="Texas Winter Lake List" price=".10″]
Martin Creek Lake
Three Hour Drive east on I20 past Tyler
NO FLY RECORDS
Lake Fairfield
Two Hour Drive – not worth it
Lake Welsh
2.5 Hour Drive due east on 380 near Mt. Pleasant (130 miles)
LMB Record – 3.87
Lake Bastrop
5 hour drive
LMB – 5.3
Common Carp 1.0
Lake Monticello
2.5 Hour Drive due east on 380 near Mt. Pleasant (130 miles)
NO FLY RECORDS
Fayette County
10 miles east of La Grange (270 miles)
NO FLY RECORDS
Lake Calaveras
250 Miles – 10 miles south of San Antonio
Redfish – 12
Braunig Lake
260 Miles – 20 miles south of San Antonio
NO FLY RECORDS
Coleto Creek
15 miles southwest of Victoria – 326 miles six hours
LMB 2.25
Decker (Walter E. Long)
East of Austin 260 miles
LMB – 2.2
*Lots of Palmetto bass stocking here
Gibbons Creek
210 miles 3.5 hours
*Tilapia
Graham
West 92 miles Use 380
NO FLY RECORDS
Hybrid stockings
Brandy Branch
175 Miles – I20
NO FLY RECORDS
Squaw Creek – Glen Rose
80 miles via US377
Blue Tilapia is only fly record
SOURCE – http://www.tpwmagazine.com/archive/2013/mar/ed_1_powerplantlakes/
[/ppw]I was watching my favorite conventional fishing show the other day, "Honey Hole," and the host made a point about the bass you'll find on these lakes. He said their metabolism runs all the time, so the fish (bass) don't live as long, and therefore don't get as big. I thought that was an interesting tidbit.
Category: Central Texas, Culture on the Skids, Destination Fly Fishing, East Texas, Fishing Reports, North Texas, South Texas