Buy local! How many times have you read this, or heard this, or seen news reports on the charm and attraction of buying from local sellers? It seems like, as we live through this, that is actually getting harder and harder to do.
I remember when the brain trust at Best Buy decided to slowly kill their music CD section at my local store. It wasn't unusual for them to have ZERO of the artists who were the year's nominees for grammies. I would ask the salesperson, "Do you have xyz?" "No, but did you look online?" They were being trained to say that, because they all said it every single time. If I thought it would've helped, I would have explained to them the reason I was there was to buy the CD, not shop online. I don't go to the local brick store, to order from the same store off the internet!
So now we need more than one reason to actually stop punching in our orders, skipping traffic (Danger!), parking and whatever else blocks our desires. Well, I have found such a place, a Bermuda Triangle of good things, all very close together and you'll probably dig at least two-out-of-three of these.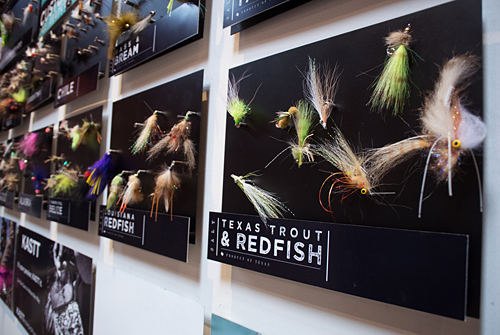 FIRST – Tailwaters Fly Fishing Company is located at 1933 E. Levee St. Dallas, Tx. 75207 Phone: (888) 824-5420 and you will find top notch service from people who are friendly and knowledgable. From the smallest fly to a trip to the Christmas Islands; Tailwaters has the gear that keeps us fly fishing from small ponds, to swift rivers on other continents.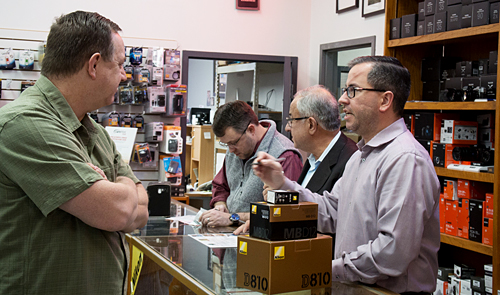 SECOND – Competitive Cameras on Irving Boulevard is a camera store and is still owned by the same family that I bought from starting in 1986. Camera gear? You want it?  They have it. Knowledge? You want it? They have it. From the nickel and dime stuff, all the way up to the most expensive DSLR, or 4K video camera – and everything in between. This is where I still go when the tickets are big.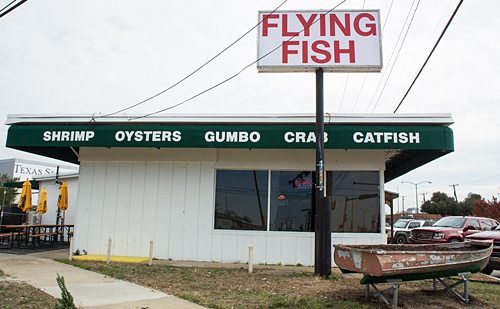 LAST – Spending all your money makes your hungry, right? Well, there's a new Flying Fish location just across and down from Competitive Camera (1838 Irving Bl.), and their food is great. I also get a kick out of seeing all the fishermen headshot on the wall, and the growing collection of fishing photos on the wall. I am guessing those walls will be full by the end of summer 2017.
So there you have it. Three great places close together and worth the work it takes to get there – even from 35-miles away!
NOTE – Sorry about the sorry display of photos. Many of the old extensions that make slideshows "go" are out of date or corrupt. When a new one comes along (a good one), I'll have my crack internet staff update these. Click on these images to enlarge.
Category: Clothing, Complimentary Reading, Culture on the Skids, Eating and Drinking, Fly Shops, Photography