You know you want it! Why not throw it out there, and see if Santa is watching? This Christmas 2016 list is comprised of a variety of items that have made my fly fishing better, made it a better experience, or in the case of the Gary Loomis line of fly rods – WILL MAKE my work on the water that much better.
GARY LOOMIS GAMMA BETA 1 Piece (ΓΒ)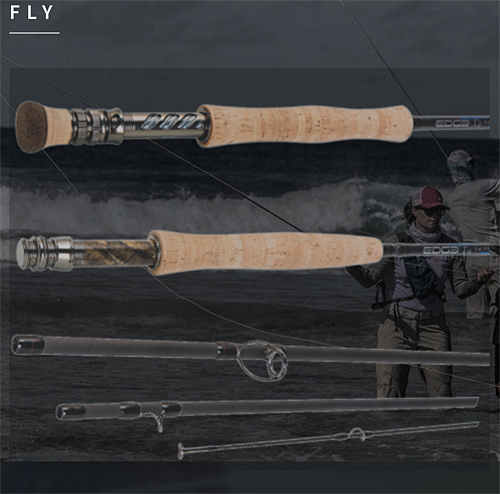 PERFORMANCE FEATURES:
We hand-sand our USA made, NFC, naked-graphite blanks to avoid sanding into the fiber, damaging it and creating a weak spot. Unable to hide blemishes, our sexy, smooth, smokey-grey blanks are on average 20% lighter than their coated counterparts.
Made in USA, Mike McCoy Snake Guides are light and low profile. The small concave foot minimizes epoxy needed and requires less thread in the wrapping process, thus reducing weight and optimizing the taper design. Proprietary E-coating allows the line to slip through with ease.
ALPS Titanium Stripping guides are lightweight, durable, corrosion resistant (saltwater) and large enough to allow the line, joints and knots to shoot through. The rounded out foot sits flatter on the graphite, reducing stress that overtime, can create weak spots.
Sourced from a friendship Gary Loomis forged over four decades ago, our velvety, pure, premium grade flor cork hails from a family farm in Portugal. A grip and friendship that stand the test of time. Gamma Alpha Moderate action rods
Gamma Alpha Moderate action rods feature a wells grip, while Gamma Beta Fast action rods are equipped with full-wells.
EDGE Gamma Alpha(ΓΑ), moderate action and Gamma Beta (ΓΒ), fast action performance fly rods bring to life the vision Gary Loomis' had early on in his career. Finally, technology caught up. Created in harmony with the Temple Fork Outfitter's Advisory staff, a project more than two years in the making, these lightweight, stunning, precision tools are the closest thing you will find on the market resembling custom-built fly rods. No detail has been overlooked. Carrying forward the tradition as a materials and design genius, Gary has selected the finest composite materials available. LMX materials combine and balance strength, recovery, and weight, designed and manufactured into tightly rolled structurally sound tubes that are incredibly light in-hand. They are finished by hand and built to perfection. Typifying performance and available in two distinct actions, these are most responsive and efficient fly rods on the market. For anglers seeking something special and high-performance, these are the answer.
Dear Santa – I have heard nothing but good things about these fly rods! And a one piece to boot! Cheaper than the four piece no less! Your elves can find the GARY LOOMIS (not a GLOOMIS) fly rods at www.edgerods.com .
SMITH OPTICS – GUIDE'S CHOICE
I was surprised to SEE how many fly fishers were paying attention this year, when I made the move from Costa to Smith Optics. While Costa has a rainbow of lens choices, and colors, I was finding the lenses getting too thick and heavy. That thickness was leading to a blurry view, and glasses (with the better lenses) sliding down my nose. Now, Santa, my conversion is not yet done. We need different sunglasses for different conditions! But the Guide's Choice is the best fitting style, lightweight, and the Chromapop Lens? Sharp as a tack! Find them at www.smithoptics.com .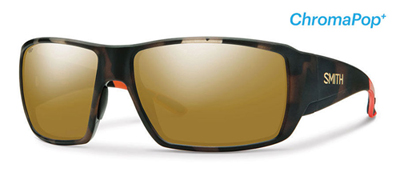 HATCH – FINATIC 7+ FLY REEL
And, Santa, if you're going to all the trouble to get me that special fly rod? You may as well get me the reel I need too.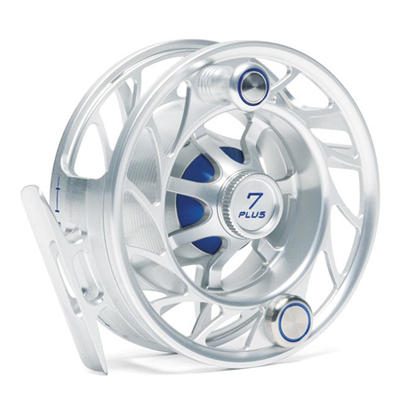 PROTECTION: Type 2 Anodize
COLORS: Clear/Blue, Clear/Green, Clear/Red, Clear/Black, Black/Silver
BACKING CAPACITY
20# Dacron/LA Spool: WF7F-220, WF8F-210, WF9F-200, 20# Dacron/MA Spool: WF7F-280, WF8F-270, WF9F-260, Hatch Premium/LA Spool: WF7F-360, WF8F-325, WF9F-295, Hatch Premium/MA Spool: WF7F-415, WF8F-380, WF9F-370
Category: Culture on the Skids, Equipment, Store Merchandise