Complimentary Reading

Guadalupe River Clean Up – July 8th @ Rio Raft
Preserving and protecting our river starts with keeping it clean. Come join us for a family friendly river clean up event on July 8th as we work together to keep our river clean. Please RSVP below by clicking Yes! or No.
Schedule:
9:00

– Sign-In at Rio Raft

9:30

– Safety Briefing – Location Assignment – Head Out with Your Clean Up Team

11:00 – 11:30

– Arrive back at Rio with Filled Trash Bags

11:30 – 12:30

– Cookout Provided by GRTU

12:30

– Done! Enjoy the rest of the day on the river.
What to Bring:
Please wear GRTU logo t-shirts, hats, etc. (If you have them.)
Gloves
Water Shoes or Wading Boots
Wading Staff (If desired)
Sunscreen
Hat
Sunglasses
Waterproof Camera (If desired)
Your awesome enthusiasm!
Let us know if you can make it!
This week will be full of fly fishing action –
JUNETEENTH 2017
Good Monday morning! It's Juneteenth in Texas, and for those of us who don't know our Texas History; this is the day news finally reached Texas slaves that the emancipation proclamation had been ratified. Texas had about 250-thousand slaves in the State at the time.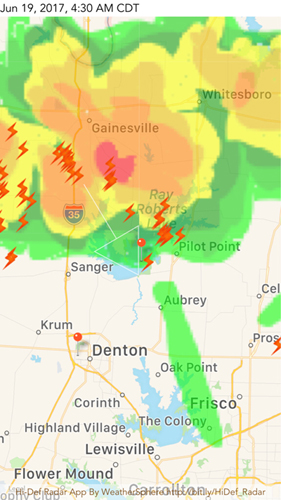 If you are reading from North Texas, maybe you felt the rumble and shake of thunder, and we did get a couple of lightning strike, but still no rain in my little neighborhood. It looks like weather was everywhere around us, but my dog only hid in the closet for about ten minutes – just before sunrise.
---
FULL FLY WEEK
This will be a pretty fantastic week for fly fishing in North Texas (the rest of the State is hot fishing as well!), as there are a couple of days of guiding, a trip to the doctor in between, and plenty more coming my way to tighten up the calendar. It seems like your calendars are loosening up a bit these days, and your timing couldn't be better either.
If you tuned in to the website or the YouTube channel last week, I always hate to disappoint you, but sometimes the original Texas Fly Fishing Report just can't be produced – commitments to income, family and life can, and do – get in the way.
However, I did take the time to do some video yesterday, Father's Day 2017, and had a blast applying a ton of EFFORT and gear to getting unique and interesting video that'll require production work, but should be out on the TexasFlyCaster YouTube Channel today, and in a post here tomorrow. It's amazing how easy this stuff is getting to produce. I guess being a professional photographer helps! I think it at least helps maintain certain standards of quality you viewers have come to expect over the years! Those who can – DO, I guess? No scripts required.
If you check the YouTube archives, you'll see just how rough (long ago dubbed "GONZO") the old videos were – amazingly bad. The only Gonzos I know of were and are, Hunter S. Thompson and Ted Nugent Double Live respectively, but anyway …
Speaking of ease in the photography / videography / website building realm: Have a look at a startup website I created to raise awareness of my welding work and art here in Denton, Texas – www.dentonwelding.com. Welding is just one of the things that keep me somewhat busy these days, and is one of those factors mentioned in keeping me from being too regular in producing the Texas Fly Fishing Reports. One more shameless plug: if you need a website, be sure to look at www.dentondigital.com. I build those too – no welding required, just some SuperGlue. I bet we can even find a GONZO theme for your site! SORRY FOR ALL THIS SHAMELESS SELF FLAGELLATION. It's become apparent: I have to help myself a lot more than I realized, and have been getting zero help from the local pro-fly-business population for quite some time. This (self-promotion) is certainly not the fun part of anything I do. That much should be obvious by now.
Thanks for reading this Monday Juneteenth! It'll be a fishy week for sure! I would say to check the TexasFlyCaster social media feeds, but you're more likely to find updates on the YouTube Channel once the hot fly fishing action cools down this week. (Besides, twitter and instagram? so 2010!)
WHO'S YOUR DADDY? Fly Fishing Father's Day Gifts 2017
We're getting down to brass tacks. Have you done your Daddy right for this FFFD – that's Fly Fishing Father's Day? Those of you lucky enough to be Dads, thank your god for your good luck, and pass this story along to the people that matter.
I bet Dad already has all the fly fishing gear, dangling jangling trinkets, pants, shirts, boots and trout suspenders he will ever need. And, he looks a little funny in some of the hipster fly clothing – you might like; bright colors he's never seen before, designs that are a little slim in the midsection and prices that will take away a few cases of your favorite hipster beer from this weekend's event. So let's keep Dad grounded with a list of gifts that keep on giving, from this Dad's Day onto the next.
KEEP IT SIMPLE
You can keep it simple for good old Dad, and just book a guided carp trip right here, right? Look no further, give that big extra gift to Dad today – by clicking the PayPal button in the side bar, and simply look no further. You really love your Dad, right?
And it's still simple to give a subscription to the Pay-Per-View content on this site! Last week had a timely post on where / what / how of the current technical aspects of fly fishing for carp here in North Texas! This is the kind of information that saves a lot of time for dear old Dad, so that he can take you out to eat, buy you new stuff and keep your hipster lifestyle in tact. Read more about subscription benefits at Subscribe to Texas Fly Caster.
TPWD
How about a subscription to Texas Parks & Wildlife magazine? I was published there last year, so of course that magazine is in favor with me right now. And it was a favorite as a kid as well. Anything that makes Dad smarter can't be all that bad can it?
THE DRAKE MAGAZINE
How about a subscription to the edgy Drake Magazine? Another of those magazines I am currently published in, and one I look forward to writing and photographing for in the future; Drake covers a lot of ground, sometimes with reverence and at times irreverent, but typically with great images and creative text.
THEME? FREE DAD'S MIND – THE REST WILL FOLLOW
As you can read, this year's gift giving theme is EXPAND DAD'S KNOWLEDGE. Besides the reading material, the music below will free his mind, lift or sober Dad's spirits and provide the escape from reality – an escape that is much needed these days. Some of it harkens back to his youth, with the taste of Pink Floyd (from Roger Waters), new Beatles remaster "Sargent Pepper's … " ,  to the way way back sounds brought to us by ultra-cool and modern artists featured on the fantastic release – "American Epic," which is destined to be a Top 10 for 2017 (zero doubt about that!).