Tag: #deaddrift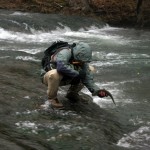 Blue River Oklahoma on Black Friday. The Dead Drift Podcast. A look back a few years to another Blue on Black trout video from Oklahoma.

Talking sixty and beyond. We look back to look forward at what we went through and what's to come on this long fly road.

Welcome back to 2007, and an original pursuit – the FlyPodCast. Now called The Dead Drift, get on board for some throaty audio stories today!