flyfishingtexas saltwater fly fishing texas #flyfishing #saltwaterflyfishing fall fly fishing san angelo chicken farm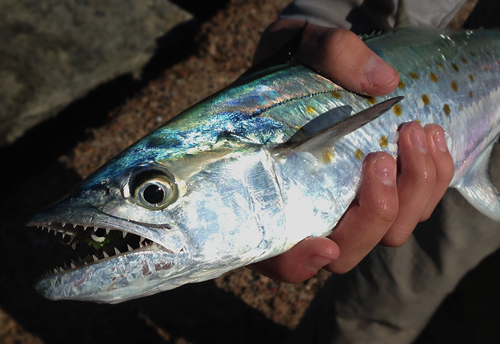 Nothing like a little smack-down to get your attention this Monday Morning – just in case your coffee hasn't kicked in yet! Courtesy the 3M's & FWFF
Good morning everybody! I hope you had a great weekend. I know a lot of people certainly did – hearing from one friend who'd had enough of bonefish as she was heading out for tarpon in Belize. And then there's the local Fort Worth Fly Fishers trip over the weekend to Port Aransas, Texas, to kayak, wade and jetty fish. If you head over to the Fort Worth Fly Fisher's (Club) website (FWFF), you will see photographs of how they did over the weekend.
I spent a good deal of time over the weekend working on the FWFF website and bringing it to life, kind of like dusting off a 2014 Corvette that was bought, paid for, and then parked in a dusty barn for six months. It started right up, and if you keep watching the FWFF website, you'll see it has quickly changed and advanced to the forefront of Texas fly fishing club websites in Texas. (Yeah, I know that's no great feat.) Keep watching though, as their site will become more prominent in Texas fly fishing discussions in the next few months.
We are going to skip the Texas Fly Fishing video report this morning, as by the time you read this, I will be sound asleep; my days are your nights, and I try to grab a little sleep during the day before being out in the Middle all night.

FLY FISHING AROUND HERE
I had a rare day off Sunday, and went out to cast at local Lake Ray Roberts, and I have to say I was absolutely shocked by the water temperature as I waded in. The lake has cooled way off, and exposed points are starting to shut off as the fish are becoming less active feeders. There's hardly a presence of bass that are reachable by fly now, and if you know fish are around, you'll want to slow that retrieve way down if you're having problems. We aren't at the slowest retrieve point, there's no "turning over" (lake turn-overs are extremely rare in Texas) or anything like that, but remember to pay attention to water temps. as part of finding a successful catching pattern wherever you fly fish.

ON THE SALT
The Texas Gulf Coast picture is settling into a consistent pattern of very good action, and it looks like things are good all along the coast. As you make your plans to hit the salt, pay close attention to cold fronts, and their arrival. Consider personal safety of course, but also consider the fishing patterns around fronts. Barometric pressure and extreme temperature changes will wreak havoc on the bite shortly in advance of a new front, and keeps the fish agitated until the front is past and weather (baro/wind/temps) begins to settle down again. Don't be surprised if three days are lost to these fronts. Before and after these fronts arrive and after things clear up – those are legendary times for fishing on the Texas Gulf Coast. IT WASN'T THAT LONG AGO that we (those of us growing up on the coast) simply put fishing gear away for the winter and went dove hunting in the orchards. Of course fish counts were much lower those days anyway.
I may have said this a thousand times already, but NOWADAYS the salt is a year around sport. Forgive me if I do repeat this, but it's like a kid finding out Christmas now runs all year long. That's how different, and good this news has become in recent years. We all know what isn't year-round – that's our typical inland freshwater experiences we have here in Texas. And that's why we'll be looking around to continue the experience more heartily this winter – looking around Oklahoma, looking around cooling lakes and wherever else we can find that has practical access for the fly fishing die-hards. And apparently this "fall" and winter are going to again be unique to Texas seasonal weather patterns – further inspiration to GET OUT AND GO somewhere else for a fly experience.
ON THE ROAD AGAIN
Speaking of getting out and going … I know folks have been waiting on the story about the Pecos River in New Mexico, and I promise that will be out this week! The night shifts in the Middle will be ending soon, this week is certainly shortened by a weekend working trip to San Angelo, Texas, to the Chicken Farm Arts Center show. If you are anywhere in Texas near San Angelo, be sure to come into town and check out the show – I'll be working for Cimarrona Hats & Accessories, and there are a lot of other artists there as well – all top quality art made by the artists. Here's an old article on San Angelo, Texas. It is a great place to spend some very relaxing time, and there just happens to be a river running through it.
Have a great week, coming and going safely to your destinations wherever they may be!
Category: Adventure, Culture on the Skids, Destination Fly Fishing, Fly Fishing for Largemouth Bass, Fly Fishing for Redfish, North Texas, On The Road, Saltwater Fly Fishing Texas, TECHNICAL, Technique, Texas Fly Fishing Club, Texas Gulf Coast