fly fish texas #flyfishing athens texas 2015
NOTE – I've given a fresh update to carp-on-the-fly fishing lecture here the last two years, but am relieved to simply be an interested spectator and reporter this year. You'll find me helping sell flies for Texas Women Fly Fishers just outside the doors of the AB Dive Theater.
FROM TPWD – FLY FISH TEXAS –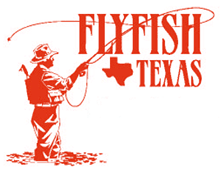 Special Events – Fly Fish Texas
March 14, 2015 – 9 a.m. to 4 p.m.
Anglers from novice to expert will gather at TFFC to celebrate the sport of fly-fishing. Learn the basics of fly-tying and casting, then fish for rainbow trout in our on-site ponds and streams. Attend seminars and demonstrations led by fly-fishing professionals. Visit with vendors of fly-fishing services and equipment.
Fly-fishing clubs from across Texas will be on hand to help anyone who wants to learn or improve existing skills. Equipment will be provided for casting classes, but participants are welcome to bring their own gear.
Check the links below for details on seminars and presenters. All activities are free with regular admission to TFFC.
Fly-fishing clubs and vendors of fly-fishing equipment are invited to exhibit at this event. To reserve space, contact James Booker, Events Coordinator, or call 903/670-2266.
SEE THE SCHEDULE –
Special Events – Fly Fish Texas
Schedule of Classes and Seminars
All-day Activities (9 a.m. – 4 p.m.)
Topic
Location
Fly-Tier's Roundtable
(featuring Fishy Fullum and Bill Heugel)
Anglers Pavilion
Jere Anderson, coordinator
Casting Instruction
Conservation Center Dock/Parking Area
Jim Bass, coordinator
Speaker Presentations on the hour
Visitor Center Dive Theater
Speaker Presentations on the hour
Conservation Center, Room B
Vendor Booths & Demonstrations
Conservation Center, Room A
Beginning Fly-Tying Classes
(Noon – 4 pm)
Conservation Center Classroom
Lee Yeager, coordinator
Trout, Bream & Bass Fishing
(Catch & Release)
Lake Zebco & Fishing Stream along Wetlands Trail
Scheduled Classes and Demonstrations
Time
Topic
Speaker
Anheuser-Busch Dive Theater
10:00
Basic Fly-Fishing, Care & Feeding of Your Equipment
Mark Marmon
11:00
Dive Show
12:00
Putting a Fly on the Water
Fishy Fullum
1:00
Demystifying Fly Lines – Things to Consider When Selecting
Rex Walker
2:00
Dive Show
3:00
What is a Wild Trout?
Phil Rispin
Conservation Center, Room B
10:00
Fly Fishing 101
Bob Cappallo
11:00
Essential Flies for Texas Fresh Water
Bruce Sublett
12:00
The Soft Hackled Fly & How to Fish It
Tom Bullock
1:00
Open Forum on Single & Double Hand Casting (followed by on-the-water casting outdoors)
Gary Davison
2:00
Fishing the B.A.S.S. Slam in Southern US Rivers
Timothy Birdsong
3:00
Fly Fishing the Brazos River
Russell Husted
Outdoor Seminars (weather permitting)
Shore of Casting Pond in front of Anglers Pavilion
Time
Topic
Speaker
10:00
What's In the Water? Aquatic Organisms for the Fly Fisherman
Keira Quam
11:00
Tenkara – the Simple Way to Fly Fish
Rob Gonzalez
2:00
Fly-Fishing, Kayak Style
Jerry Hamon
1:00
Tenkara – the Simple Way to Fly Fish
Rob Gonzalez
3:00
What's In the Water? Aquatic Organisms for the Fly Fisherman
Keira Quam
INFORMATION COURTESY TPWD Texas Freshwater Fisheries – https://tpwd.texas.gov/spdest/visitorcenters/tffc/visit/specialevents/flyfishtx/
Category: Events, Fly Tying, Industry, kayaking, Science and Environmental, TECHNICAL, Technique