[display_podcast]
Who doesn't love this time of year? Today started chasing a rumor at an occasional palmetto bass hotspot, that yielded incredible sand bass as well. Then I followed that up with a largemouth bass chaser at private Lake Kiowa, where I managed to help put my host on some nice largemouth action. The habitat on Kiowa has a distinctive pattern, and once you figure it out, the largemouth can run from small to big. You can always throw in a few crappie as well when it comes to Kiowa, but I have to admit we were both distracted from crappie by the ferocious largemouth action. They are eating and fighting hard.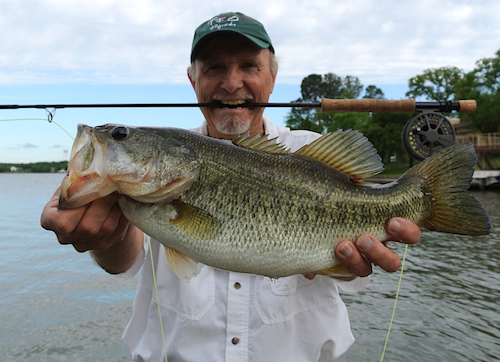 A heck of a bass caught on Lake Kiowa Wednesday evening.
Feel free to give me a call if you're interested in a guided half-day chasing these hybrids and sandies – this is one phenomenon that doesn't come along every day. It's been two years since they made an appearance here.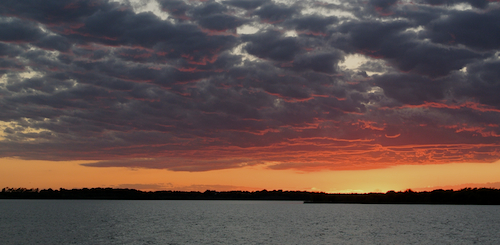 After Tuesday's tornadoes, a beautiful sunset on Lake Ray Roberts was reassuring. So was the fantastic fishing.
NOTE – I have a bunch of stories cooking on fly fishing in Montague County, Texas, and just need a good internet connection to get those out to you by this weekend, or early next week.
Category: Culture on the Skids, Fishing Reports, North Texas