"And it's half past four, and I'm shifting gears … we've got a thing that's called radar love …" – Golden Earring 1973 –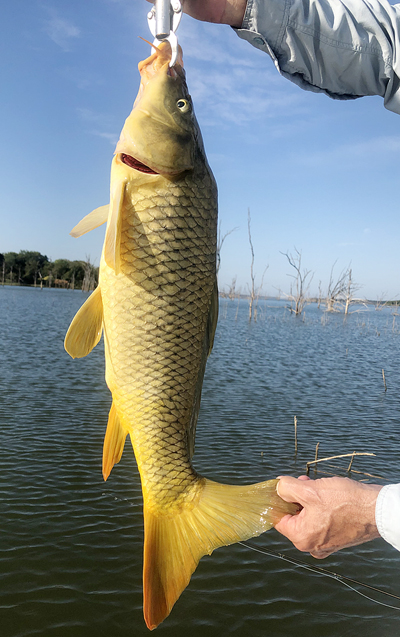 Good Monday morning sidewalkers! Is it hot enough for you? I guess we old fogies talk about the weather first, then go through our "Organ Recital," where we recite what's working and what is not working within the confines of our earthly flesh on a particular day. We compare drug prices (legal drugs of course), and talk about how good or bad we consumed over the weekend. And we make plans to do better, or moderated worse, or make an appointment, or send a suit to the cleaners for the next friend, or friend of a friend's demise.
None of that for me though! I have had my time, my share of all that, and although I am a tired but good listener, I am not such a good talker anymore … mostly all talked out on those topics. 
My tank is full, and the future looks certain in many ways. The end is in sight for the carp season, and it's a long one this year, perhaps reaching, creeping into mid-October this year, and winter is shaping up like none I have ever envisioned in the last twelve winters.
WINTER I
I definitely will hit Oklahoma this winter, OK? Last winter's weather got in the way of my calendar, and I NEVER made it to the Blue River, or to BendBow. And the reports from both respectively, were few and inflated when it came to the fly fishing at both. Like I have repeated, I have NOT been to BendBow since the floods, and have little pure intel to go on. The drive itself is far enough to warrant a two person voyage, so that will slow me down.
WINTER II
Let's just call it SALT. There are multiple Texas Gulf Coast oysters to crack, and I hope to find a few huge pearls this year. Plans are actually taking shape for this Winter Phase II now, and part of the planning was executed this past weekend …
ELECTRIC LADYLAND
If you are going coastal, I have known, and all my trusted fly friends who are lucky enough to travel by skiff tell me; "You gotta' have electronics!" I know it's true, because more than once I missed the markers coming out of the Arroyo Colorado on our way to Three Islands for a night o fishing under the lights. If you miss with a 21' deep V powered by a big MERC inboard-outboard, you'll know pretty quickly. And my reaction times at fourteen-years-old were a little better than they are now.
So my early season guiding helped lead to electronics for a) finding fish for a friend who conventional fishes with me on Ray Roberts (sand bass schools), and more importantly leads to maps and mapping the Texas Gulf Coast for real.
There are a few fly fishing holdouts (freshwater mostly) who eschew electronics because of their (insert your own reason here _________), but I am not one of those dwindling few.
Believe it or not, I found the best deal on electronics at, of all places, Dick's Sporting Goods in Prosper, Texas. I have not been in a DIck's in a long time, and I was shocked by the footprint of the store, and the sheer volume of merchandise. Yes, yes the fly fishing inventory was token at best, but it did lead to me thinking of that location as a possible FLY TYING spot on a regular basis. That idea to be continued …
RAMP TALK
I ran into two nice young men at the Jordan Boat Ramp (west of Pilot Point), who were "running" a Hog Island Skiff, fly fishing, looking for carp. If I could remember their names, I still wouldn't run them here, but they are obviously on the right track and in the right place — the greatest quality and quantity of productive carp flats in a Texas lake. Other than that, they know about this site already plus the YouTube Channel, and wanted to communicate through Instagram (imagine that!). I am just wondering what will be next in the social media world … what we have not imagined yet?
POPS FLY SHOP
Keep in mind, this is home for POPS FLY SHOP, a ragtag assortment of all kinds of things unavailable elsewhere in the inter web universe. For instance, I have an order that came in for the popular Fly Line Mat Line Taming Mat with no name. And I also have another order for a few of my homemade fleece rod socks that kick the a$$ of factory rod socks. Typical size on those rod socks is for a 4-piece midweight fly rod. All colors are unique so that you can identify the rod just by the sock color / pattern / ribbon color.
Category: Adventure, Body-Mind-Soul, Culture on the Skids, Equipment, Fishing Reports, Flats Boats, Fly Fishing For Carp, Fly Tying, Life Observed, Lower Mountain Fork Oklahoma, North Texas, On The Road, Saltwater Fly Fishing Texas, TECHNICAL, Technical Poling Skiffs