It took me a couple of years to get on board with the iPhone craze, but last year I succumbed to the "Glowing Orb" and purchased a phone that cost more than many fly rods. Now, as a photographer I have been a Mac user since about 1997, and run a couple of G5 towers as well as a recent decent laptop for road trips, so to have all that Mac power and not have an iPhone left me open to plenty of ridicule from other Mac using photographers.
It didn't take long to hit my stride with cloud sharing of scheduling and contacts, and from there the hot topic whenever I ran into friends was – what "apps" were great, what we had and what we've heard about "apps". So, I sat down this evening to look at Midcurrent to see what was going on with that site, and they had a story on what devices and apps they had seen for anglers and boaters. It was enough to make me stop and think … what an amazing era in the history of fishing in general. First the internet allows the sharing of information from the mundane (as this article may be), to specific locations, and flies that work at those locations at specific times. Then there's the technology that other types of fishing utilizes – depth finder / fish finders, GPS, tide and lunar charts. For fly and conventional fishers, there is a plethora of synthetic fibers, plastics and other materials that exist by the grace of today's technology. Just today I was tying some interesting flies using Steve Farrar's Flash Blend, and marveled at their look, and wondered aloud why I didn't spend more time tying with synthetics.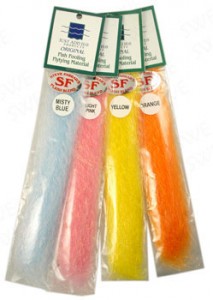 When I sat down to the laptop again tonight, I decided to dig deeper into iPhone apps, and see what really is going on in the way of fishing apps. From the get-go, it becomes apparent the app designers are catering to the demographics of volume. In other words, think largemouth bass not rainbow trout. The things these apps are trying to accomplish today are things that were a gleam in a NASA scientist's eye only a few years ago. We're talking geo-tagging fishing locations and photos, keeping current catch logs, river flows and tidal charts – all on a phone that fits in the palm of your little hand. Beam me up Scotty!
With no further ado, here are some of the apps currently on iTunes in the App Store:
FishHead for iPhone – FishHead is the ultimate fishing companion app. Track detailed weather, river, tide and lunar information all from the palm of your hand. Choose from over 20,000 rivers and tide stations within the United States to get up to date information for your favorite stream or tidal fishing location
Gone Fishing – Finally a fishing application for real anglers. Whether you are a Coarse, Game or Sea angler, record your favorite catches with Gone Fishing. Attach new or existing pictures and catch details to the Fish Log Database on your device. Its easy to add and edit further details such as species, weight, bait, time, date, girth, length, depth, rod, reel, line, ghillie, hook and range.
AnglersLog – AnglersLog, the Ultimate Fishing Tool, is an iPhone/iPod Touch application used to catalog, sort, organize and analyze the details of your own personal fishing adventures. Equipped with the information in your personal database, AnglersLog will enable you to recall details from past fishing trips that could make the difference between failure and success.
iFishJournal – Want to post your fishing report , complete with photos — right from the boat? There's an app for that!
Fish Log – Fish Log is a journal for iPhone and iPod Touch equipped anglers. Keep track of each fishing trip and the fish you catch using this handy application.
Fly Book – FlyBook is a pocket fly fishing journal, allowing you to record the specifics of each and every fly fishing trip. FlyBook is better than a paper journal because it leverages all the technology built into your iPhone or iPod Touch to easily capture all the details of your fly fishing experience. Trip reports can be generated from each trip, and mailed to your buddies – or anyone.
There are a couple more that have already bitten the dust, and of course I do not recommend any of these as they will sap the humanity from what's left of fly fishing while you sleep with white noise blaring in your ears. At least read the reviews on iTunes because they include the good, bad and ugly.
If you like, you could reduce your fishing experience to a game, and there's an app for that – called Flick Fishing. Flick Fishing is a highly rated game, and if the only way you can get through to your kid is by phone, maybe this app would be a way to get them hooked.
Even friends of mine commonly rig their kayaks with depth / fish finders to narrow their searches. And I do confess, I have a handheld GPS unit that has the water bodies for this region. I haven't used for all it's worth, or all it cost, but there is still time before it is outdated, upgraded or suddenly becomes useless due to colliding satellites, sun spots or the end of the Mayan calendar.
Category: GPS, Science and Environmental, TECHNICAL