Tag: Port O'Connor fly fishing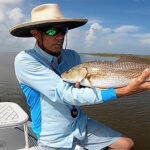 Back in the Saddle after some time in Port O'Connor, Texas, last week. The words are still processing, but Monday is always Monday.
This week is almost wide open for booking your fly fishing adventure on Ray Roberts. Next week, it's off to get salted.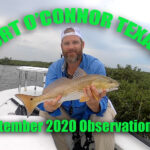 Fly fishing in Port O'Connor Texas for redfish and speckled trout. Observations on high water in September 2020.