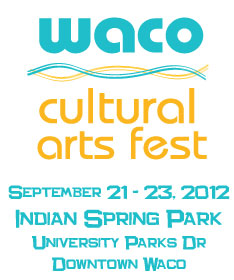 Just a Saturday note to let you know I am in Waco, on the banks of the Brazos, helping my wife out with her show Saturday and Sunday. Look for "Cimarrona" banner to touch base at the Waco Cultural Arts Festival Saturday, as I may be released early to go on my merry Saturday.
Then it's south to pick up some gator bait, aka. Salas, and drag him to Brazos Bend State Park to see what all the fly fishing hullabaloo is about. If nothing else, prepare for photography of him wrestling gators.
I will try and hit the twitter app a few times, so follow @texasflycaster if you are a 21st. century type. If not, wait for the smoke signals, as they are sure to follow.
Category: Culture on the Skids