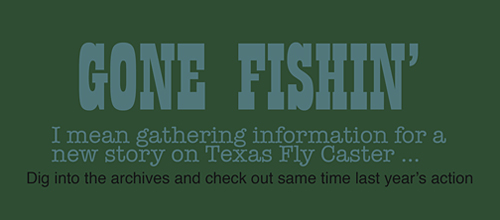 Gone fishing folks. I will get you some fresh fish fodder this week. Stay tuned and check out the archives, because spring is about to spring hard!
Be sure to take a look at Ray Roberts if you are in range. I saw sand bass chasing bait up ONTO THE SHORE a late last week. That's typically small sand bass, but who's complaining?
For the play-by-play follow me on twitter @texasflycaster if you are the 21st. Century type. If not, just wait.
Category: Culture on the Skids, Fishing Reports, On The Road