fly fishing texas #flyfishing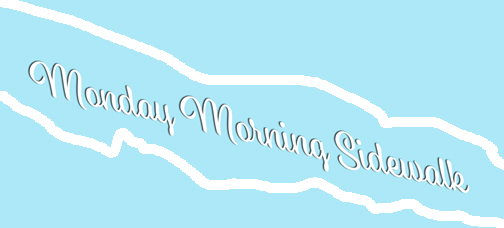 Good morning, and welcome once again to the real hub for a bit more than just your daddy's fly fishing information! It's a fantastic Monday morning here in North Texas, and one that shows to be topping out in the low 80's and a stiffening wind as this day goes by. That means it's a quick writing task before I hitch up the skiff, and[ppw id="133619867″ description="Fly Fishing Book IT" price=".10″]
head out to see what our day holds.
So today's walk is short, if not exactly sweet.
CALENDAR
By now, you realize there are fly fishing club meetings all across Texas that are scheduled for the same day every month – be it the first Monday, second Tuesday or third Wednesday. A good source for that information is the website I built for the Texas Council of the IFFF at www.texascouncilifff.com. If you are in a specific area, and want to find out more information, CONTACT ME and I will send you that information. And if you are in the North Texas area, not looking for a "Club," or conservative-old-school-organization, there's hope on the horizon! There's going to be a launch of a new group* in the next few weeks, and the goal is to fly fish without any of the trappings that come with "The Club Life." If you are in and part of "The Club Life," more power to you! Remember the mantra at Texas Fly Caster: EGO EATS BRAIN. That's one of the things this group seems to want to avoid – brain eating – and I want to be a part of any organization that has that as one of their beliefs. No judging of anyone for any reason is the way I see it.
THIS WEEK
The stories are going to be a little choppy this week because there's the tournament in Athens, TX, coming on Friday-Saturday, and just so much poling to do in between now and then. Not only is there the shaping-up of my rusty poling skills, there are fish everywhere to be seen (ignoring the small ones) and caught! Doctor appointments are in the cards this week as well.
If you have paid for your time on the water with me guiding – it IS TIME TO ACTUALLY SET YOUR DATE(s) on the calendar. You can now look at my CALENDAR PAGE to see how open I am at the moment, but I guarantee you it will tighten up soon – either with bookings, or with my own outings to write stories for publications – close to home, and to far flung Texas … you ever been to Far Flung, Texas?
For those of you who just want to know about pricing, CONTACT ME, and I will send you a .pdf file of the information you are seeking! I am bringing back the Women's Wednesday – where (1 or 2) women fly free on Wednesday – and you must CONTACT ME to get on board for that! You will see, in that .pdf file, that I give parents with fly fishing children, a chance to get out with them and catch fish — with no extra charges for the children. Really, it's all in the .pdf file! So feel free to ask for it, and I will get it to you.
There's no way to know if this is just a crack in the window of fly fishing opportunity here in North Texas, or if we are going to have a glorious spring and summer; one without extreme weather, floods, famine and pestilence. So if you book inside the crack in the window, I would think you won't regret it! If you want to roll the dice again this season, so be it.
[/ppw]
Thanks for reading, and GO fishing this week for goodness sakes!
Category: Adventure, Complimentary Reading, Culture on the Skids, Fishing Reports, Fly Fishing For Carp, Guides, Hot Spot, Life Observed, North Texas, Technical Poling Skiffs, Texas Fly Fishing Club