lakeforkfly fishing texas lake fork fly fishing world championships #flyfishing
KING OF THE WORLD MA!
The third time is the charm, or so they say. This will, to the best of my recollection, be the third time I have participated in the "WORLD CHAMPIONSHIP Bass on the Fly Tournament" at the second most prominent lake for largemouth bass in Texas – Lake Fork.
As I was gathering my flies and pulling out the boxes of bass flies, it suddenly occurred to me that instead of shock and awe, why not go "nelo" and leave the kitchen sink, boxes of flies, kayak, and all that stuff behind? No motel room? No problem. Car sleeping? What beats sleeping in a pretzel with the sounds of nature beating in from the outside while the condensation forms on the windows inside?
So that's what I am doing. For the third attempt at catching a bass on Lake Fork (yeah, that's two skunks for those who count). It will be bank fishing for this tournament participant. And why not? I figure the jig is already up, some folks in the past took this tournament seriously – pre-fishing a couple of days on boat with a guide can do wonders for the final results. If you look at the results from last year's boat division, they are quite remarkable with the winner of that cash heavy division CPR'ing a hundred inches of bass. I am certainly no mathematician, but a little simple division means each fish averaged 20-inches. A 20-inch largemouth bass can come in many different weights, but I see guys on TV rolling around like babies on the decks of their sponsor pimped bass boats when they land one, ONE, this size. It's a bag of fish that would be in the money in conventional tournament circles on many lakes (maybe not Fork). In my best Andy Griffith accent, "Whooo We! What I wouldn't give for a boat A'int Bee!"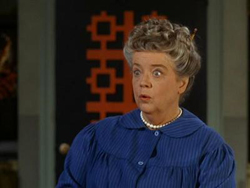 Make sure to visit the website for the tournament at – www.bassonthefly.org, and of course you can follow the action on twitter @texasflycaster, and photographs here or on Instagram (look on the left column for the Instagram feed). Let me know if you're attending this event, and maybe I can pull off a few interviews from the site. There's nobody else I would rather talk about than you, so feel free to help me out!
ROAD TRIPPING SOUNDS
It's not all that far to Lake Fork from here, but any time in the car affords the chance to focus on some new music. I don't know about you, but where else can I listen to music loud and in detail but on a road trip? Besides, all the great music sounds best in a car! Did you ever notice that? Loud, clean and clear … and if you really like it, over and over again.
One CD that has my ears is the new release by the Old 97's. It's what I call a bit of a "raunch and roll" record, with straight up profanity and some hard partying imagery, but it sounds good right about now. I never pass on an attempt to reclaim the Old 97's from their chosen hometown Dallas, to their genesis in Denton, Texas. Lead singer Rhett Miller's twin sister was our waitress numerous times at a local restaurant, and I even photographed her once because she had this strange dotted eye pigmentation.
Another CD that I have yet to purchase, because I want it NOW locally, is the Jackson Browne tribute CD "Looking Into You." It's loaded with talent, and we all know Jackson Browne is a songwriting legend. What I have heard so far is fantastic.
Have a great weekend, and stay tuned – just not too tuned – to what goes on at the tournament this weekend. There's no need for you to lose sleep even if I do!
Category: Adventure, Culture on the Skids, Destination Fly Fishing, East Texas, Events, Fishing Reports, Fly Fishing for Largemouth Bass, Music, On The Road, Tournaments and Contests