Fish Aren't Biting? Time To Grab a Bite and hit a real FESTIVAL!
Thanks for backing your viewing – of the Texas Fly Fishing Report – with some more information on what is going on in the North Texas area IN WRITING.
This comes out in advance of the video report which will be added to this post later today. Along with the video on the Texas Fly Caster YouTube Channel, that report will be simulcast live on the Russian Channel called Facebook. So welcome to all of our Communist friends via Facebook! Once that simulcast is recorded to (I call it) FaKebook, it will be deleted from their record. One cannot be too safe when it comes to FaKebook sharing these days!
STARDATE SUPPLEMENTAL
There may have been a worse fly fishing April in the last ten years, but I can't remember a single one. This April (2018) has been marred by the strange weather patterns that allow for, at best, two days of fly fishing a week, and even then the damage from the prior days has carried over into the good days. For example, yesterday could have been fairly good, and I was out early with Finn, but no. Expectations and a decade of log books suggested it is time to look for carp on the warmer rocky points, as they begin to congregate and point in to the coves. If only the temperature were above 50-degrees when we started, and if only the water temperature were on the rise, and if only the wind were dialed down to (the predicted) five from the howling fifteen. Not only were the fish not there, they WERE NOT THERE.
So you and I are left to wait and rely on the internal clocks of our quarry – that is the final trigger that always gets pulled, regardless of conditions. I would suggest you bide your time at your neighborhood or pasture ponds, wait for your rivers to settle, head for the salt, or enjoy this weekend's festivities …
DISSONANT CONVERGENCES
Just like there are harmonic (some would say dissonant) convergences of fly fishing events here in Texas, North Texas in particular, this weekend offers another convergence of events that our highly evolved audience may enjoy and bring family along with no hesitation.
While Denton continues to evolve at a pace I have never seen in my 36 years here, it still offers some down-home grass root fun. For example the Denton Arts & Jazz event, a true "FESTIVAL," is going on this weekend in Denton. If you are a walk winer, and want a parking place up against the door everywhere you go? Too bad. You'll have to walk a little – very little – to get to this event. Keep in mind, it is a Denton walk — meaning it is safer and distances are much closer than in the Messtroplex. And this event is bordered by some fantastic beer and food opportunities.
There are also events surrounding the FESTIVAL that glom on to the hundreds of thousands of people that attend each year. One such is the Grand Opening at Cave Handcrafted Home Furnishings put on by owner and artist Mark Holderbaum. Full disclosure – I built Cave's website. The list of different related events are too long to print here, but are what makes the Arts & Jazz qualify as a TRUE FESTIVAL.
AUBREY & PILOT POINT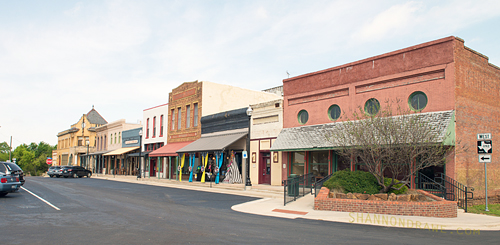 There's a lot of flesh being put on the bones of these two small North Texas towns these days. And I don't just mean the chicken-fried-stakes at Buff's in Pilot Point, Texas.
SATURDAYS in Pilot Point mean the Whistle Post Brewery and Western Son Distillery are open for business! Located near the tracks, and about a block as the crow flies, from the increasingly famous Lowbrows, these three places are arguably becoming the center of gravity for new life in Pilot Point. Restaurants are popping up there now, and this is all framed by the fact that barely three miles away lies the most popular walk-wade carp flat in Texas.
SATURDAY is also the culmination of the Aubrey Pasture Pickins event. I've already gone over the history of the event, and this is most likely the LAST TIME THIS EVENT will be held here. No holds are barred, and deals are to be made for antiques, rustic pieces for your outdoor bar, fence posts, horse trailers, boots, faded jeans and old western memorabilia. When it's gone, IT'S GONE. Nearby the Pasture Pickins is a little row of businesses that include the "World Famous MOMS," and, "The Upper Park Cafe" on South Main in historic buildings still standing there. Here is your map hint — https://goo.gl/maps/8iKweoNZdET2 Be sure to watch the Instagram feed or the Twitter feed for photos from the Pasture today. Here is their FaKebook page – Aubrey Pasture Pickins.
Thanks for reading, and being able to read! THANK A TEACHER YOU KNOW! I hope you take the time later today to tune into the Commie-Cast or watch the YouTube report for information about fly fishing in your neck of the Texas woods.
Category: Adventure, Complimentary Reading, Culture on the Skids, Destination Fly Fishing, Eating and Drinking, Events, Fishing Reports, Fly Fishing For Carp, Fly Fishing for Largemouth Bass, Life Observed, Live Broadcast, North Texas, On The Road