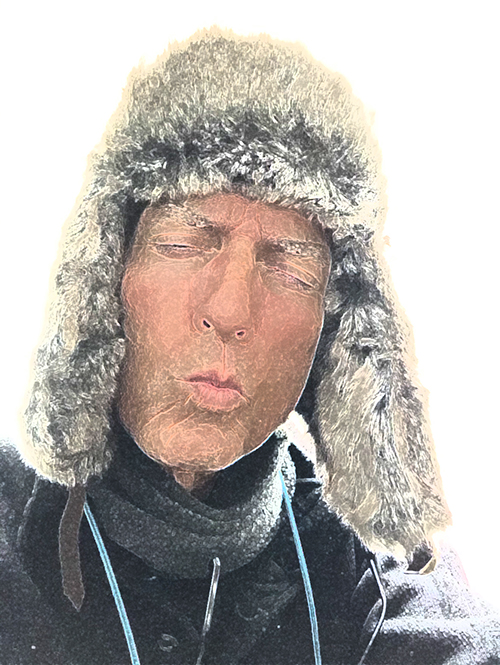 It was going to be the "Monday Morning Sidewalk," but these rolling blackouts slowed me down! Onward …
What should we expect? When we thin-blooded Texans need electricity the most, it becomes the least reliable. That's what we get, and by now, what we should expect.
I have been wanting to get a Tesla home battery for years now, and maybe someone will listen now that we are sitting here in a frozen house with two popsicle dogs looking at us and wondering; what the heck is going on?
To say these power failures "never happen" is an absolute falsehood. They always happen when we get down below fifteen degrees around here for any time at all. Today? Well okay, at three degrees ambient and minus 17 wind chill, that is a little bit unusual. We won't even talk about the random power surges in Denton – all year long.
We're caught in a Catch 22 in this house – pump on the electricity to warm the place up before it goes off again. The vicious cycle is pretty obvious. The six-inches of snow on the ground shows no signs of melt whatsoever, and the projection is for it to stick around for another week.
TEXAS GULF COAST – GETTING BLASTED
By now you have heard the Texas Gulf Coast is shut down for fishing. I don't have any information on what areas are effected, but I would hazard a guess that by end of day today we will see dead fish photos flooding our Instagram feeds. And by tomorrow? We may see small islands of white bellies – inshore on the Texas Gulf Coast. It's a tragedy, but not one without precedent. I was talking to a friend via text just yesterday, and reminded him that our Texas Gulf Coast conservation moves were precipitated by (or greatly advanced by) two monumental coastal freezes in the 1980's. Will this be of those epic proportions? I would say very probably, but with the exception that WE HAVE A LOT MORE fish on the inland waters of the Texas Gulf Coast than we did in the 1980's.
During the blackout, I saw an instagram post that said there would be ice on Matagorda today, as the water temperature was showing 32-degrees. Actually, I believe (correct this if wrong), saltwater freezes about four-degrees cooler? No good for fish – no matter what. Does this mean we are losing the Texas Gulf Coast? Time will tell. I didn't do salt in the '80's, and it never occurred to me – BECAUSE OF the freezes that did so much damage in that decade, it was truly FUBAR.
Locally, right around me is one of my designs: I am wearing a fleece poncho that Coco Chanel would have stolen the design for – if she were alive today. Not only does my poncho fit a fit person, it also doubles as a blanket when I crawl back in bed in a minute to conserve heat.
The snow extends all the way to Houston, Texas, today. So we can expect to see photos of floating tilapia in the Bayous and private neighborhood ponds starting as soon as someone goes out and captures those images. It will be a pretty solid wipeout of those tilapia invested in the ponds, and I can imagine a few of those tropical aquarium fish will belly-up in the bayous as well. I also hear freezing temperatures are all the way to the Rio Grande Valley, so my friends down there are probably freaking out more than a little. That is one of the few things I REALLY MISS about the Borderlands – it never gets cold.
Signing out so that I can get this posted before the power rolls out again. Check out my Instagram feed for those obligatory snow pix!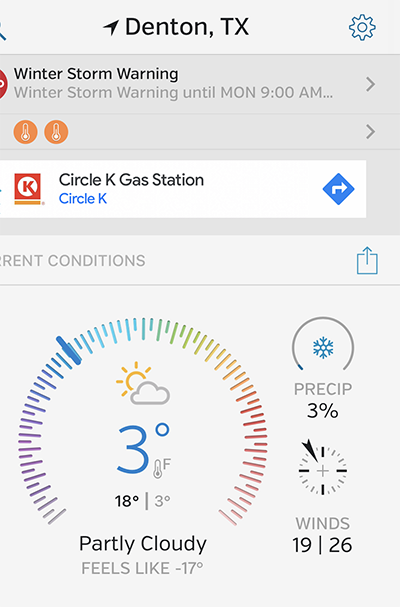 Category: Adventure