fly fishing texas jim morrison fly fishing group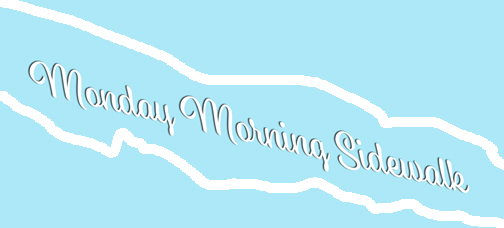 Good morning Texas fly casters, and welcome to wherever you are reading from this beautiful Monday morning, beautiful in North Texas anyway!
This is a month when [ppw id="133620012″ description="Texas Fly Fishing" price=".10″]
the weather can be drastically different from region to region in North Texas. In case I forget to remind you, Texas is a big State. Today is almost too perfect in North Texas, and that's probably because there's not a darn thing I can do today but sit around and "take it easy" in preparation for a final medical test tomorrow morning. It's a test that takes up half a day, and once that radioactive glucose gets circulated, there's not much else you want to do the rest of that same day – except drink a lot of water – A LOT of water, to flush the system.
NO CLUB but GROUP
There's new fly fishing group about to be formed in North Texas that sounds very interesting. I say "group" because this group does not go by any of the typical political structures of a "fly fishing club," and the new group has it's own set of priorities that DO NOT include politics, ego building or dry monthly meetings. From what I am gathering the meetings aren't going to be meetings, but "gatherings," and they will not be a dry affair – taking place only occasionally at venues that serve and even brew fine beers. And they will gather at different locations, in North Texas, whenever they do gather.
If the priorities of this new group don't include politics, meetings and egos; some of you may ask what reason does this group exist for then? Apparently it will exist for the best reason – FLY FISHING – fly fishing with some positive side effects. Side effects like fly fishing with like-minded friends in different places, and communing with more friends off the water at favorite watering holes. I'd love to know what readers think about a group like this, and whether you think there's a reason for this group to even exist? (Comment by email if you like, and I will keep you anonymous)
JIM HARRISON PASSES
And the news of the death of Jim Harrison just hit me as I was writing this post … it's a loss that will be measured in the fly fishing world. This is a good obit – http://www.nytimes.com/2016/03/28/arts/jim-harrison-free-spirited-writer-dies-at-78.html?_r=0 My opinion of his writing is hardly worthy, but let's just say I love his style, but more recent content is lost on me.
WEATHER & ART IN CONTROL OF TIME
As I said earlier, the weather controls Texas' fly fishing destiny right now, but locally? – I am also under the control of servicing my health and art all this week. We were invited to the Chicken Farm Art Center in San Angelo, Texas, this weekend, and there I will be rolling out (for public consumption) some of my new "Spark Art" made from steel and using various forms of finish. The gyotaku prints are on the middle-burner until more fish can be procured for the process. Here's a link to our past trip to San Angelo – The Lake That Burned .
All this talk happens while we are still winding down March, a month that pretty much defines transition in the North Texas fly fishing world. It's one of the doldrums months, but with some fish. April is when my electronic calendar alarms start to tick off almost daily, if not multiple times a day (from years of fly fishing entries).
DON'T FORGET YOUR CALENDAR!
My electronic calendar is telling me that the sand bass action can still be on (next month) as long as the water flows are cooperating, and the largemouth bass will be up and visibly bedding this week. In April we have all kinds of calendar reminders coming: first carp of the season (not a rumor, not "almost caught"), the ponds turn on in a big way, and last year … the floods began. That little calendar icon on your phones is one of the best fly fishing "apps" you have going for you – if you just use it! April also brings reminders of fly fishing's personal events as well. It hardly seems a year since the unexpected loss of fly fishing friend Joyce Davis, yet we will arrive at that first anniversary in April as well.
Time, for you young fly fishers reading, is your biggest asset. My riddle to the young(er) who I see wasting time goes: "What is the most valuable thing you have? You can't buy it. You can't sell it. But you can save it, and you can waste it." I have yet to get a correct answer. I would tell them it's also a limited quantity, but I don't want to completely ruin their day.
ON THE YOUR CALENDAR for this weekend is the Crawfish Boil at Dan's Silver Leaf here in Denton, Texas. This Saturday would be a great opportunity to familiarize yourself with Denton and Dan's because there are a lot of great musicians coming to Dan's in coming months! And rumors have it the new fly fishing "group" will be gathering in Denton among other North Texas locations very soon.
[/ppw]
Category: Backcasting, Body-Mind-Soul, Complimentary Reading, Culture on the Skids, Eating and Drinking, Fishing Reports, Fly Art, Fly Fishing For Carp, North Texas, Texas Fly Fishing Club