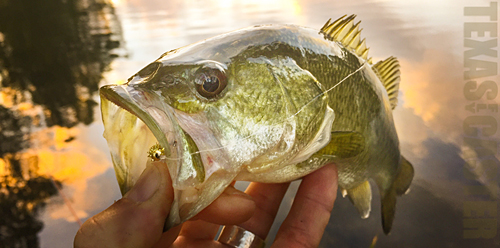 Winter Wonders and Wanders on The Fly
Good morning. I can imagine you are probably enjoying the perfection of this dying year's calendar, still off from work for another week if you're lucky, and looking for a fish to catch – trying to get lucky. Well, the temperature here in Houston went over 80-degrees yesterday, and when I was checking with a couple of fly fishing friends in DFW, the temperature hit the high 70's there as well. Amazing.
[ppw id="157815021″ description="Monday Morning" price=".25″]
What's not so amazing if you're traveling, is the front that tailed out just over the Texas line? is looking like a hurricane formed over land. There's a counterclockwise swirl of ice, snow and rain that looks like it reaches almost all the way to Canada – and it's moving east. Brutal.
I hope Santa Claus was good to you yesterday, and you got whatever you wanted whether it was fly or not. I did get the missing piece of my Under Armour 4.0 (blizzard weight) long johns to cover this bag of bones, so now maybe it will get cold enough to use.
Plans for saltwater fly fishing, due to my open-ended work schedule, have been delayed until next weekend at the very least, so I can get back and hang one project, make the turn, and come back here during better tides. Sounds like a plan, right? I hear God laughing. Well, with this weather why not go home anyway?
I was able to get out to the neighborhood pond yesterday afternoon (walking distance), and entice some marauding bass into biting a tiny fly. There's just something about fly fishing on Christmas Day … reminds me of surfing Encinitas on Christmas Day in another life.
In another month we'll probably have a clear picture on whether Texas will have a winter this year, or not. If this year is like last, it'll turn out without a winter, and with a torrential spring. We should be so lucky!
If you're as dependent on seeing new information here as others are, you may suffer a little withdrawal this week, or not? It's almost impossible to tell what this week will bring, and a little time off is deserved … by all, right? There's still a lot to do in the Texas fly fishing world regardless of season, and there are opportunities being sent our way at the moment. So I can't exactly say, "Stay Tuned," and I can't encourage you to tune out either!
[/ppw]Whatever fly fishing you do, be sure to let me/us know about it, and have a great week!
Category: Complimentary Reading, Culture on the Skids, East Texas, Fishing Reports, Fly Fishing for Largemouth Bass, Life Observed, Texas Gulf Coast