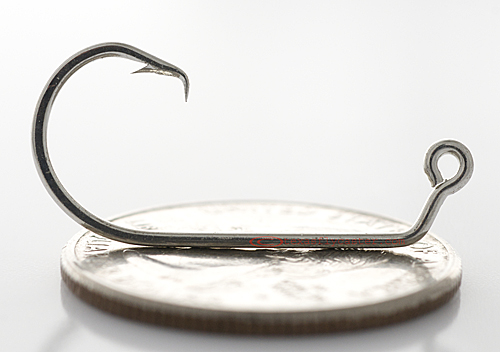 In an ongoing attempt to bring TFC consumers the unusual, hard to find, and downright impossible to find, our buyer managed to find some hooks that are guaranteed stickers, and some experimental hooks that could be very interesting.
First, I have been very happy with a couple of facets of the Eagle Claw 413-CAT jig hooks. They are very sharp right out of the box – providing great strength and penetration on spring run palmettos and sand bass. They also have a 60-degree angle which seems more palatable for tying and action. Look, maybe every Clouser you tie runs hook up, but I guess I am just not that good a fly tier as ever so often mine don't – especially when I am tying for shallow running. The 413-CAT is plated for saltwater and the Eagle Claw 410 is the same hook but bronze. Our buyer has only been able to find the Eagle Claw 413 in size 2 which is pretty reasonable in comparison to other size 2 hooks in the same family. However, in an effort to offer a variety of sizes the 410 is available in size 4, which should serve multiple purposes at that size, color, style and hook weight.
The Mustad 39994D circle jig hooks are an adventurous experiment in hook applications. I am a firm, no STAUNCH, believer in circle hooks for hooking and holding fish notorious for shaking hooks – specifically largemouth bass and stripers. When our buyer saw these, they seemed to cross over and offer the best of both worlds. The key word is "seemed", so they will be undergoing rigorous testing in the R-and-D department, and I will send four hooks (either size 2 or 4 only) to any registered user who requests a sample for their fly testing purposes. The Mustad Circle Jig hooks are plated for salt, and the sizes are nearly identical to the C71SS Mustad Circle hooks used for the same applications – only a fractionally shorter bite.
All these hooks are on the "Fly Merch" portion of texasflycaster.com, and feel free to ask questions before purchasing. They are photographed on a common US minted quarter for reference.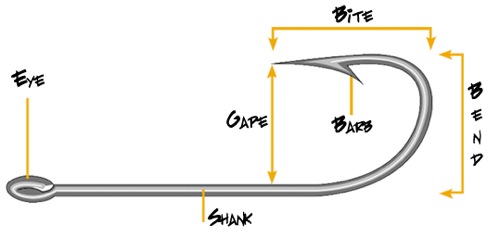 Category: Fly Tying