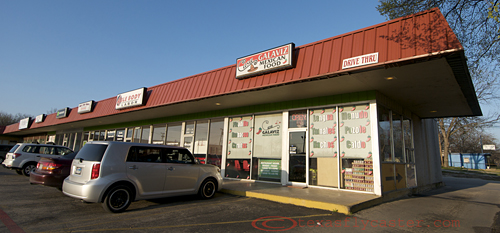 Casa Galaviz at 508 South Elm, Denton, Texas.
We all gotta' eat don't we? The days are getting longer, the fishing is getting better, and without fuel on the water, you are just as likely as the other guy to bonk, and walk away from fish that may be hungrier than you.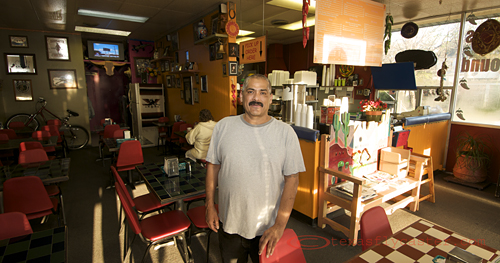 Joe Galaviz, second generation owner Casa Galaviz.
Casa Galaviz (CG's for short), located at 508 South Elm in dynamic Denton, Texas, has been serving up fuel at the same location since 1988 and doing it right every day. It starts with homemade tortillas, as every good breakfast should, and is topped by homemade salsa that is made fresh every day. Salsa, made fresh every day, tastes different every day. Now, I can't recommend anyone eat CG's every day, but you definitely wouldn't get bored if you did.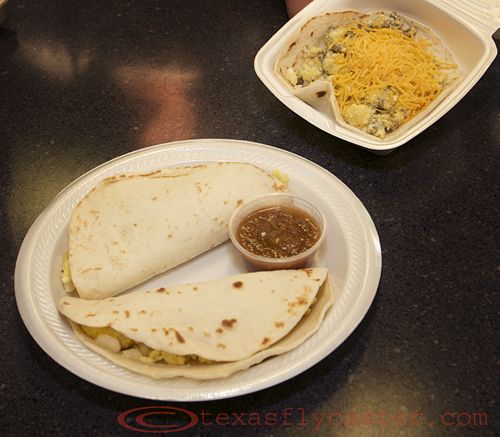 The migas, chorizo, papa y' huevos are all fresh and tasty. They also have menudo for the days after the nights of going too long at your favorite watering hole. If you are feeling like living la vida loca, try the barbacoa or lengua – two of my picks for those special Saturday or Sunday morning afters.
Feel free to tell Joe that Texas Fly Caster sent you and take time to view my photography on the wall while you dine. The current prints are from the Mayan Riviera, and seem to go quite well with the decor at CG's. Casa Galaviz also makes tamales seasonally, and be forewarned that it is still a smoking restaurant although there aren't many folks that take the liberty of smoking there anymore.
Category: Culture on the Skids, Eating and Drinking