AUSTIN CITY LIMITS REVEALS FINAL SHOW TAPING IN FAMED STUDIO 6A WITH ICONIC SINGER AND SONGWRITER LYLE LOVETT
– Press Release-
An important chapter in the history of American television comes to a close on November 8 as the PBS television series AUSTIN CITY LIMITS tapes its final episode from its current and original home: KLRU-TV's famed Studio 6A. The taping features iconic American singer and songwriter Lyle Lovett, in what promises to be an extraordinary and emotional concert event for the performer, for the show's longtime staff and crew, and for the worldwide viewing audience. As previously announced, AUSTIN CITY LIMITS moves to its new home at The Moody Theater, a full-time music venue and state of the art production facility in the heart of downtown Austin, in early 2011.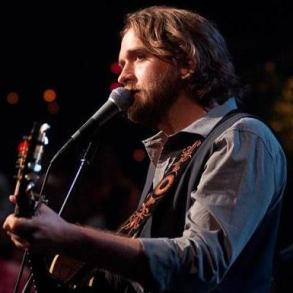 "We're proud of the incredible legacy that we've created in Studio 6A," said series executive producer Terry Lickona, "and will always treasure the memories and magical performances on that historic stage. But we're even more excited about the future and the enormous potential that our new home brings as a full-time music venue. If you think the past 36 years have been great, you ain't seen nothin' yet!"
AUSTIN CITY LIMITS is the longest-running music series in American television history. More than 500 episodes featuring more than 800 performers have originated from the modest and unassuming Studio 6A since tapings began in 1974. The AUSTIN CITY LIMITS story is one of unparalleled passion for music, commitment to excellence, and perseverance against many odds. What began as a modest Texas music series has gone on to become the only television series ever to be awarded the prestigious National Medal of the Arts. And it has made so much history in one small room that the Rock and Roll Hall of Fame and Museum declared that it was one of the few rock and roll landmarks worthy of official recognition, an honor that was bestowed upon the show in March 2010.
Lyle Lovett's history with AUSTIN CITY LIMITS runs deep. When he first came to Studio 6A it was as an audience member, and he made his first appearance on the show as a backing singer for Nanci Griffith in 1985. Since then, he has come to know the stage well, appearing on the show no less than 12 times, making him one of the most frequent guests in the show's history.
When it comes to presenting live music, AUSTIN CITY LIMITS embodies its motto of "Great Music. No Limits." Accomplishing what no other show has done in the history of American television, the series has, for nearly four decades, presented audiences with the most diverse, original, cutting-edge talent music has to offer. Past performers have included Willie Nelson, Asleep at the Wheel, B.B. King, Roy Orbison, Johnny Cash, Jerry Lee Lewis, Ray Charles, John Fogerty, Robert Plant, Neil Young, The Dixie Chicks, Dolly Parton, Kenny Chesney, Emmylou Harris, Elvis Costello, Van Morrison, R.E.M., Allen Toussaint, Arcade Fire, Patty Griffin, Spoon, Coldplay, Wilco, Norah Jones, The Flaming Lips, The Dave Matthews Band, Jimmy Cliff and many, many more.
The show's next chapter continues in early 2011 with Season 37, originating from its new home at The Moody Theater in downtown Austin. The new studio location will enable more fans to watch future live tapings and provide an enhanced experience for all future shows, while maintaining the intimacy, character and integrity that have been the hallmark of AUSTIN CITY LIMITS for more than three decades.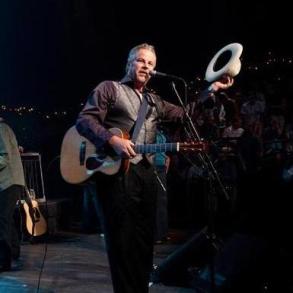 Produced by KLRU-TV, funding for AUSTIN CITY LIMITS is provided in part by AMD, Budweiser, the Austin Convention Center Department and its newest supporter, Dell. Additional funding is provided by the Friends of Austin City Limits.
For upcoming tour dates and album information on all three artists:
Robert Earl Keen
Hayes Carll
Lyle Lovett



All information on this post provided by Lost Highway & Austin City Limits
Category: Music