texas fly fishing #flyfishing waco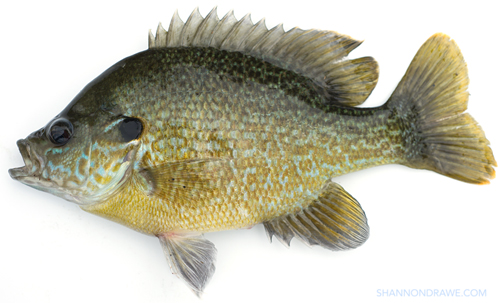 One of many magnificent fish caught yesterday west of West, Texas.
It was a great meeting at the Waco Wetlands Center outside Waco, Texas, last night. Not only was the old guard there, but we had representation from young fly fishers as well. And, of course, they had the most questions and were incredibly polite to their guest speaker.
I did get some fishing in while I was in the Waco area, actually I was spirited off to a "secret spot" due west of the town of West, Texas, where we had a pristine (and full) pond to ourselves for a few hours of fly fishing bliss before the meeting. If you want to see a beautiful pond in a beautiful setting, you'll want to find out where the Waco Fly Rodders are fishing this Saturday on your own. I don't want you to find me floating in the pond for giving this one away – dig it up on your own. Yes, many fish were caught, and my guide said it was "slow!" That makes me think …
There is a new fly business startup in Waco, inside The Bear Mountain store, and it's run by John whose pedigree is Colorado. So far, John told me, The Bear Mountain is stepping gingerly into the fly fishing with TFO rods and some fly clothing added to the mix at The Bear Mountain. Support your Waco fly shop, and go see John when you get the chance!
I have a slideshow from last night to roll out tomorrow, and there's some video from last weekend's blowout at Tailwaters Dallas, Texas, birthday bash. For those of you who missed the Tailwaters event, I picked up top shelf fly lines for 70-percent off on Sunday (Did I already tell you that?) — just have to brag when some insane fly fishing bargain comes along! Anyway, multimedia is on the way.
Category: Central Texas, Culture on the Skids, Events, Fishing Reports, Fly Art, On The Road, Photography, Speaking Engagement, TECHNICAL, Technique, Texas Fly Fishing Club