fly fishing in texas waco fly fishing for carp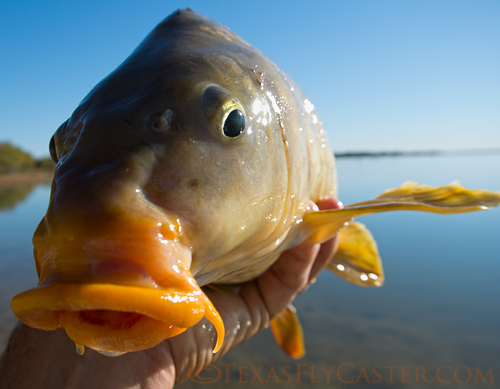 WACO SPEAKING ENGAGEMENT
If you are in the Waco, Texas, area feel free to come learn about fly fishing for carp at the Waco Fly Fishers meeting tonight at the Waco Wetlands Center. The meeting starts at 7-pm, and I will be speaking to the attendees during this meeting about carp, their habitat and how to catch carp on fly.
I'll also have a few remaining Coyote Carp Flies along with some merchandise from PoPs Fly Shop for sale at tonight's meeting, so bring your secret stash of pocket change for some great deals!
As soon as I tie up a few loose ends this morning, I am on my way down to Waco where it promises to be a little warmer than Denton, and probably not as soggy as North Texas. We finally had some rain yesterday evening, although we would need that kind of rain for a couple of weeks to get back on track.
I may have some fresh fly fishing reporting to do from Waco waters later. Time to crank up the music, keep my eyes on the road and hands upon the wheel.

Category: Events, Fly Fishing For Carp, On The Road, Speaking Engagement, Texas Fly Fishing Club