Tag: Texas Fly Fishing Report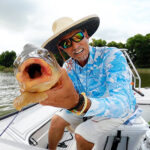 Time to inventory 2021 SO FAR. We take a snapshot of the North Texas fly fishing year, and predict the unpredictable Fall 2021.

Send and receive the latest information – on the Monday Morning Sidewalk, Texas' original Monday fly fishing social gathering of ill repute.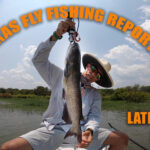 When it's hot, it's hot. And while the rain continues to cause problems, the heat has kicked in HARD!