texas fly fishing Holy Carp! Texas Parks & Wildlife photo #flyfishing for carp on fly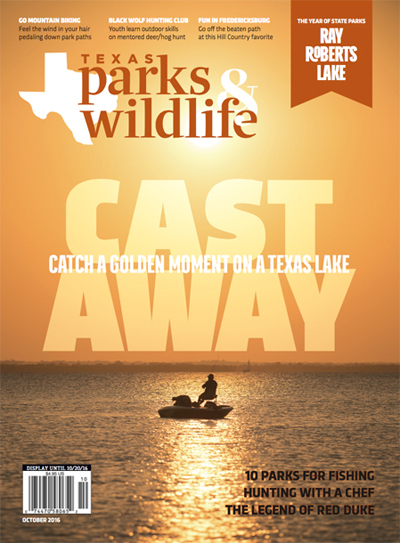 I appreciate all the good words about the cover photograph on latest Texas Parks & Wildlife magazine!
Good morning, and what a morning it is! Fall has fallen on us, and the gloom of rain will probably be gone (in North Texas) by the time you read this, while the rest of the State begins to clear away the rain and wet air – to be replaced by cool dry, dare I say, fall air in the next twenty-four hours. I always find it amazing when seasons actually kick in when they are supposed to, after so much environmental damage we've done to our part of the world. Normal really is the exception these days, isn't it?
My guide trip last Thursday yielded many, many shots at our golden bones – off the bow of the skiff, but although many were called, none were chosen to land — hooked yes, but not landed. It made me realize just how "advanced" chasing carp on fly can be in the hierarchy of fly fishing in freshwater.
It really is easy to take for granted the skills acquired, and required for casting on carp – a) accurately, b) with stealth, and, c) with consistency. Many carp are called, but sometimes few are chosen on a daylong skiff stalk.
---
I received the summary of the inaugural Holy Carp! Bayou City tournament held in Houston last weekend. I can see this event easily rivaling the legendary annual South Platte Pro-Am Carp Slam  in Denver, CO.
HOLY CARP! Tournament Summary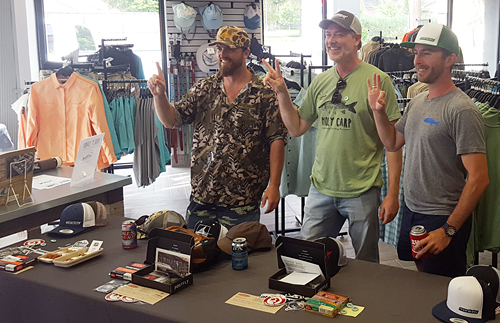 Holy Carp! – Courtesy Photo 
Official standings on the 2016 Holy Carp! Fly Fishing Tournament
1st place- 70.25″
McLean Worsham
2nd place- 29.5″
Andrew Vrana
3rd place- 24″
Ben Huston
Longest gar- 17.5″ Alligator gar
Ben Huston
Congrats guys!
Big thanks to everyone who came out! Big thanks to Bayou City Angler for hosting us and sponsoring the event! And let's not forget all our sponsors who made it all possible Bayou City Angler, MarshFly Rod's, Sealevel Apparel, Diablo Paddle Sport's, Post Fly Box, Scientific Angler, Howler Bros, Umpqua, and Texas Fly Geek!!!!
Can't wait until next year guys!!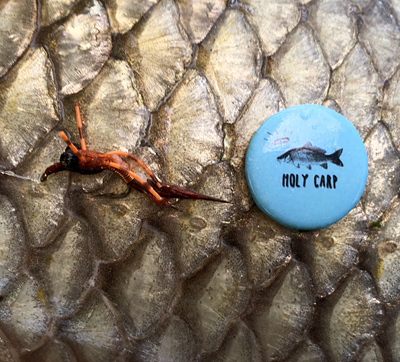 Holy Carp! – Courtesy Photo 
---
Thanks for the reading, and hang tough this week, as plans for the fall fly fishing season take shape. I'll be in Houston for a photo shoot later this week, and so very close to the salt …
Category: Casting, Complimentary Reading, Culture on the Skids, Destination Fly Fishing, East Texas, Fishing Reports, Fly Fishing For Carp, Guides, Hot Spot, North Texas