This week will be full of fly fishing action –
JUNETEENTH 2017
Good Monday morning! It's Juneteenth in Texas, and for those of us who don't know our Texas History; this is the day news finally reached Texas slaves that the emancipation proclamation had been ratified. Texas had about 250-thousand slaves in the State at the time.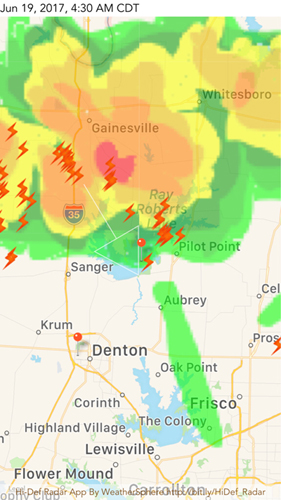 If you are reading from North Texas, maybe you felt the rumble and shake of thunder, and we did get a couple of lightning strike, but still no rain in my little neighborhood. It looks like weather was everywhere around us, but my dog only hid in the closet for about ten minutes – just before sunrise.
---
FULL FLY WEEK
This will be a pretty fantastic week for fly fishing in North Texas (the rest of the State is hot fishing as well!), as there are a couple of days of guiding, a trip to the doctor in between, and plenty more coming my way to tighten up the calendar. It seems like your calendars are loosening up a bit these days, and your timing couldn't be better either.
If you tuned in to the website or the YouTube channel last week, I always hate to disappoint you, but sometimes the original Texas Fly Fishing Report just can't be produced – commitments to income, family and life can, and do – get in the way.
However, I did take the time to do some video yesterday, Father's Day 2017, and had a blast applying a ton of EFFORT and gear to getting unique and interesting video that'll require production work, but should be out on the TexasFlyCaster YouTube Channel today, and in a post here tomorrow. It's amazing how easy this stuff is getting to produce. I guess being a professional photographer helps! I think it at least helps maintain certain standards of quality you viewers have come to expect over the years! Those who can – DO, I guess? No scripts required.
If you check the YouTube archives, you'll see just how rough (long ago dubbed "GONZO") the old videos were – amazingly bad. The only Gonzos I know of were and are, Hunter S. Thompson and Ted Nugent Double Live respectively, but anyway …
Speaking of ease in the photography / videography / website building realm: Have a look at a startup website I created to raise awareness of my welding work and art here in Denton, Texas – www.dentonwelding.com. Welding is just one of the things that keep me somewhat busy these days, and is one of those factors mentioned in keeping me from being too regular in producing the Texas Fly Fishing Reports. One more shameless plug: if you need a website, be sure to look at www.dentondigital.com. I build those too – no welding required, just some SuperGlue. I bet we can even find a GONZO theme for your site! SORRY FOR ALL THIS SHAMELESS SELF FLAGELLATION. It's become apparent: I have to help myself a lot more than I realized, and have been getting zero help from the local pro-fly-business population for quite some time. This (self-promotion) is certainly not the fun part of anything I do. That much should be obvious by now.
Thanks for reading this Monday Juneteenth! It'll be a fishy week for sure! I would say to check the TexasFlyCaster social media feeds, but you're more likely to find updates on the YouTube Channel once the hot fly fishing action cools down this week. (Besides, twitter and instagram? so 2010!)
Category: Backcasting, Complimentary Reading, Fish Podcasting, Fishing Reports, Fly Fishing For Carp, Fly Shops, Guides, Life Observed, North Texas, On The Water, Photography, TECHNICAL