carp guides lebowski fly fishes labor day #flyfishing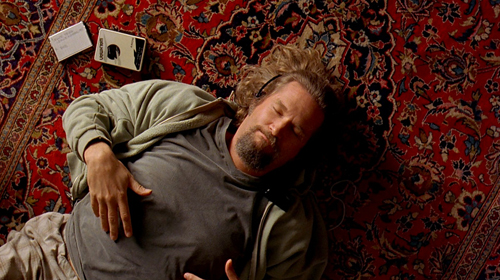 HAPPY LABOR DAY FLY FOLKS!
You know we won't be on the water this weekend. It's tradition. Holiday weekends in Texas are an excuse for the animals to escape from the zoo, and I quit carrying my tranquilizer gun a long time ago. If you decide to brave the Texas Labor Day scene, more power to you this weekend. Put it this way: It'll take something special to get me to brave the zoo…
CARP TUNE YOUR SALTWATER TRIP
I just want to remind you that we are still on carp for the rest of this month before things start to thin out quickly, and we turn our attention to two dramatically different pursuits – Texas saltwater fly fishing and Oklahoma trout fly fishing. If that doesn't give you a split personality, nothing else will.
And as we head toward the sweet spot of October salt Texas style, need I remind you that carp, on fly, are the ULTIMATE TUNE UP for saltwater redfish on fly. Seeing is believing, and once you tune into seeing carp, you'll be that much more visually tuned for redfish on the coast. In fact, you'll see that redfish are actually much less difficult to spot than carp typically are in average conditions.
READ MORE THINK LESS — 
It has been an interesting season for carp so far, the best I have ever witnessed on Lake Ray Roberts, and despite that, I don't have any trips on the books this month, and can't credit this season's trips (I've already done) to anyone but me, my own marketing skills – no fly clubs, no referrals from fly shops, no big box referrals. I must be doing something wrong/right? It's simply amazing to me that my bounty system for shop folks goes untapped – they must be rolling in dough! (dough = money – for the kids out there who never heard that before) Anyway, it is liberating not to be beholden for anything. Maybe I need to sniff my armpits more often? God knows, I don't look in the mirror since being run through last year's grinder.
The September days are getting noticeably shorter now, and we can typically get a full-day's carp session in – in a half-day's skiff fly fishing. If I were you, I would book a half-day now, and try to schedule it within a week or two of your trip to the coast for saltwater redfish action – perhaps the Lydia Ann Fly Masters Tournament? Man-up, or Wo-Man-up and give me a shout.
NOT THE RUG MAN!!
For those of you who may have forgotten the tradition, this is also Texas Fly Caster "The Big Lebowski Weekend." So no matter what you schedule, no natter your obligations, take a little time dude, and sit down to watch The Big Lebowski – the ultimate Labor Day weekend movie.
Category: Backcasting, Complimentary Reading, Culture on the Skids, Fishing Reports, Fly Fishing For Carp, Fly Fishing for Redfish, Guides, Life Observed, Movies DVD Video, North Texas