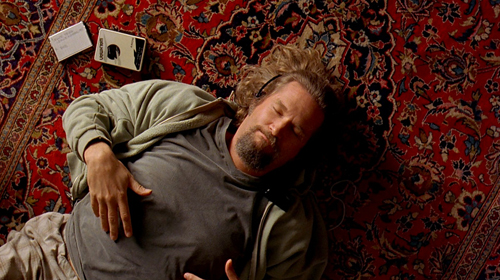 Friday September 5 is the last day the sun sets after 8pm here in Texas until April 5 2021. Let that sink in for a minute. And while you think about that … how about a different set of facts? 
In the past we have celebrated Labor Day – communally at a distance – aka. Lebowski Day, on Labor Day Monday. I think in lieu of events this year, we need to call this a "Lebowski Weekend," and go completely slack – all weekend long. We have to think as Lebowski would think.
LAKE RAY ROBERTS ON FIRE
Conditions on Lake Ray Roberts, Texas, even after the torrential day of rain early this week, are, on a ten scale just passed nine. We had a lot of water OUTSIDE of the Ray Roberts drainages, and that means only a modest (by new standards imposed on us by global change/warming) rise on the lake itself. By the time you read this – on Saturday – I will be taking another look to confirm the information that came to me today. I'd say BET ON IT.
CARBON MARINE – New Tiller Handle Extension
As the skiff approaches the five-year-old phase of its life, some things are beginning to wear through, and as you've followed you know I am also finally "finishing" the skiff the way I wanted to start it off with way back in 2015. There's nothing quite like the question marks that go with cancer to put a period to ideas like jackplates, carbon fiber tiller handles and SeaDek for the entire skiff. While that last item will involve serious labor on my part – photography and writing skills for the new TOP DEK Company website I have already began working on! Talk about a fun company and fun work? This is it.
LEBOWSKI!!!
Be sure to watch the Big Lebowski sometime this weekend, and maybe send in a pic of your best impersonation of the cult character – with fly rod. As for me, three days on the water are lining up almost perfectly with the weather and the fish, so CHECK OUT the Instagram account Texas Fly Caster and see what we get ourselves into. Remember that an influx of fresh water like this can bring an extraordinary amount of gar activity and the cloudy or even overcast skies can also entice grass carp into surfacing in the shallows as well.
Category: Body-Mind-Soul, Culture on the Skids, Fishing Reports, Flats Boats, Movies DVD Video, North Texas, Technical Poling Skiffs