Here's the deal. Timing is everything when it comes to fly fishing.
Well, you've heard it before, if you are a TFC old-timer, but the vast majority of you are (statistically) fresh meat for the Texas Fly Fishing follies. Timing is everything. And, across the board, the weather continues to create bad times in Spring 2018 Texas fly fishing. April was nearly a total loss, and May came in like a lion this week.
What does this weather mean, and what does it do to our fly fishing intentions for 2018?
I was not too surprised to view last week's valuable Texas Insider Fishing Report, and hear guides across Texas phone in their reports on the "tough conditions" presented by our weather in April (now into May). And these sad spring conditions reach all the way to the Texas Gulf Coast fishing and down from there. It may not be as intense there, but it still puts a damper on things.
For the unique fly fishing waters of Lake Ray Roberts, this weather means a bumper crop of carp again this year. Two words to you blood sport carp bow killers, and I'll use the initials if you're reading this; F. Y. and get a life. Seriously though, the rain right now does two things — protects the fish from predation, and second, it keeps spawning habitat hydrated. And that's what I saw when I was …
SNEAKING BETWEEN RAINDROPS YESTERDAY
The wind was howling as the skies cleared about 1:30 on Thursday, and that's all the window I needed to go walk, wade and search for some sanity. The carp are there, and in pretty good numbers. The stage is something of a pre-spawn, with females lethargic to the point, well watch the video … and the males? They are daisy chaining, grab-tailing and looking for action of the S E X kind – more than eating. You remember how it was when you were that age, right? For me to get an eat was quite a feat. It took several fly changes, and subscribers to the YouTube Channel's Private Channel will get that fly name and a photograph of the fly that did the trick. I didn't miss being on the skiff at all – because I would have blown right by the fish in those winds!
Today, Friday, May 4, may the force be with you – because the rains came back, and they've been going for about 8 hours now. Tomorrow promises to break good, and so do the next 5-7 days. Of course the wind will crush a few of those, but this is the longest straight run so far this season.
FLY GUIDE SERVICE/PRICE CHANGES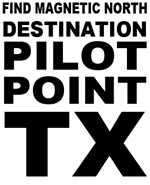 Make sure you contact me for the newest pricing for my guide services for 2018. This one supersedes all others, and breaks some new ground as far as scheduling and time on the water. Be sure to check out the brand new page FLY FISHING TRAVEL which gives you the most complete picture of where you can stay, and what you can do if you want to spend an entire weekend near Lake Ray Roberts, Texas. I will have information provided by the businesses there – in hand – next week, and can mail you a set of these brochures and business cards about Pilot Point and Lake Ray Roberts – ON REQUEST. Carp on the fly, on Ray Roberts, no longer should be considered an in-and-out thing. It may be hard to believe, but it really is true!
Thanks for watching and reading! Go. Go. Go.
Category: Adventure, Complimentary Reading, Culture on the Skids, Destination Fly Fishing, Fishing Reports, Fly Fishing For Carp, North Texas, On The Water