texas fly fishing report reel recovery glen rose seguin lake ray roberts carp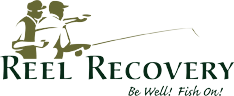 It's Friday, and we're battening down for a rainy weekend around [ppw id="133619549″ description="Fly Fishing Report" price=".10″]
North Texas. As it just so happens, I am headed out the door to a Reel Recovery event down near Glen Rose, Texas. This time I'll be a participant, and get a feel for what the organization is all about, and maybe see if I fit into their future. It's funny, I had a burst of feeling great, virtually restored, yesterday (still feeling that way today actually). It came after a hard day's  work in the yard … maybe that's my next profession? Anyway, as good as I have been feeling, it's hard to imagine being looked after at an event like Reel Recovery.
As for the normal Texas Fly Fishing Report, we've been off for a couple of weeks because the instability in the weather patterns just don't leave any room for a predictable window of fly fishing opportunity yet. It is as likely we will be holed up, out of the rain, down at this weekend's event, as it is likely the sun will break out and the fly fishing will be ON. Video reports on YouTube right now – TexasFlyCaster YouTube Channel – are, likewise, seemingly pointless.
Then there's Monday! The weather-heads aren't even hedging about the rain that day. And so it goes.
Speaking strictly locally, the USACE has been draining the habitat so quickly that I hope we get a gully-washer into the Ray Roberts drainage – just so that habitat gets covered up again! The fish here are confused by their disappearing habitat – that goes for bass and carp. It is also difficult to repeat on "spots" when they're high and dry two days later. I mark them, and they're gone. At some point soon, they will shut it in, and we can get back to business.
Meanwhile, if your waters are not subject to the whims of the USACE, count yourself lucky right now. I would imagine anywhere but here is stable, warming and quite fishy these days. Next week takes me on the road down to near Seguin, Texas, and a rare family visit there. The Guadalupe runs through the back forty, and there's access. It's Seguin, so I'm thinking in terms of a few little lost bass, and whatever else hasn't seen a fly. It's such a rare visit, that priorities are not about fly really.
I am certainly looking forward to participating in, and learning about, the Reel Recovery event this weekend, but I assume I will mostly be in a "media blackout," so it will be up to you to send in information about your fly fishing across Texas. I am ready to get out and hit it – no matter the weather – but don't want to drag anyone else out into the rain.
For those of you riding the fence, thinking about booking a carp outing with me on the skiff, "I tell you what you ought to do,"*  check the calendar, and start talking with me about the dates you are interested in booking. I am beyond psyched after watching the Fly Fishing Film Tour 2015 (bought it yesterday on iTV), and the segment on carp on fly. So much so, in fact, I came up with a new "ZeMus" fly last night. We are going to see just what these suckers have been eating, and if their diets have expanded.
Have a fantastic weekend!
*My Father in-law's favorite saying.*
[/ppw]
Category: Adventure, Body-Mind-Soul, Causes, Culture on the Skids, Fishing Reports, Fly Fishing For Carp, Fly Tying, North Texas