Tag: Dead Drift Podcast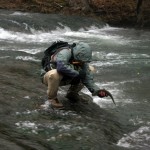 Blue River Oklahoma on Black Friday. The Dead Drift Podcast. A look back a few years to another Blue on Black trout video from Oklahoma.

Welcome back to 2007, and an original pursuit – the FlyPodCast. Now called The Dead Drift, get on board for some throaty audio stories today!