fathers day fly fishing gifts for dad
by Shannon Drawe
Getting started early on your Dad's Day gift? Well, I can only tell you what I would've wanted, and it's all good.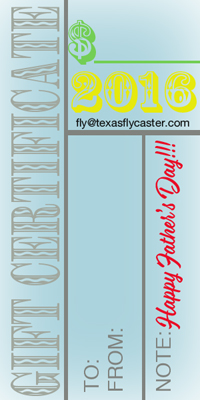 First, I would want me! How about a Guided trip on Lake Ray Roberts for carp? Simply get me a gift certificate for me to guide me to the carp season of all seasons!
[ppw id="133774852″ description="Father's Day Fly Fishing Gifts" price=".10″]
Next, how about a new pair of sunglasses? I have crush-killed-and-destroyed two pair in the last month and Daddy can't see in low light! I am completely enamored with the new generation of Smith Optics Sunglasses, and especially want to look through a pair of the new Chroma-Pop Ignitor Polarchromatic lenses. Which frame for my skinny, once fat, face? The Guide's Choice just seems like a natural fit already. I promise I will use the integrated lanyard, and not stomp on these.
PaPa needs a brand new reel too! Heading for salt this summer, multiple times, means nothing but a new HATCH 7 PLUS. The reels of a lifetime for a lifetime. I would love to think of my gift-giver every time I turn that sweet crank.
How about some new threads? I would have to start with some pants that fit, since at 5'11" and 138lbs, I only have two pair of pants that actually fit. I've been all around the fly-trouser world, and come back home to the best made, best fitting, most thoughtful pants that come off the store rack – Mountain Khakis. And for my favorite this summer on the poling platform? It would have to be the ultralight Men's Equatorial Pant Relaxed Fit. Any color works for me.
Shirts? Mine are a bit big too, but my long arms still need Size L. Bulky, generally generic fishing shirts by companies like Columbia never really fit me, and now it's even worse. And although Under Armour has some fantastic fabrics, they cut their shirts "generically USA fat," and don't fit either. About the best I can do in a technical fly shirt is the Simms Guide (LS), and any, ANY color will do.
For Daddy's skiff? As long as you're breaking the bank, how about a complete skinning of the decks with SeaDek? I could use a little, or a lot. A little would be just for the poling platform deck, and a lot … well it would be a LOT. There's really not much else the skiff needs! I mean, if you are in a really good mood, I think a Power Pole of some kind could stop me (me guiding me – see first choice at top) from running over all those carp in the wind.
And then there's the obvious. How about tickets to see James McMurtry tomorrow night (Friday May 27, 2016) at Dan's Silver Leaf in Denton, Texas? From Amazon there's the new Mudcrutch, Eric Clapton, Lucinda Williams, Bob Dylan … the list goes on forever, and the party never ends.
[/ppw]No alcohol. No cigars (that one hurts).
What do you want for Father's Day?
Category: Clothing, Complimentary Reading, Culture on the Skids, Flats Boats, Fly Fishing For Carp, Guides, Industry, Life Observed