Yes, I am an April fool when it comes to expecting different weather from the same month of April in North Texas.
GONE FISHING
Good Monday Morning along the Sidewalk. I hope your Sunday Morning Sidewalk took you through a field of easter eggs yesterday morning … and maybe some of those eggs were filled with your favorite fishing fly! If not, I hope none of you were made April Fools by this freaky weather we are having.
It's a gloomy morning here in North Texas, and everyone I talk to says they've had just about enough of this taint weather for this, our winter-spring taint. We tilted to winter yesterday afternoon as the winds did a 180 turn and came barreling out of the north with a blast of cool air.
We're left with seriously gloomy skies and a nip in the air – as I rush through this to get out and GO SEE what's happening on the fringes of a local lake and maybe even tackle a pond in town on the return leg of today's outing.
Of course, there's photography clients to satisfy first, a fritzing internet connection and a plethora of other problems that wait impatiently for resolution – just the everyday run of the mill Monday. You know what I'm talking about.
Days and days are passing away without a wetted line – just because of this weather, and it's to the point where we just have to buck-up against the elements and give it our best shot. Today is one of those days.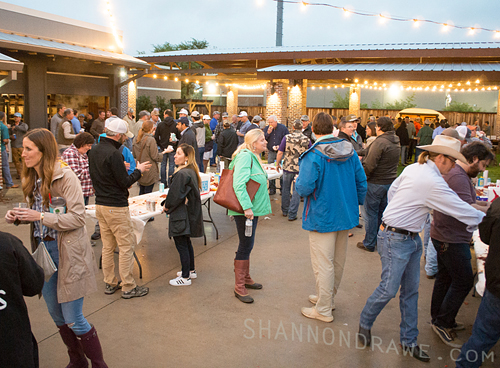 Last week wasn't a total washout though. The CCA Fort Worth Chapter hosted a crawfish boil that was something to behold. We all know Fort Worth has a strict male dress code of high waisted nut-busting Wrangler jeans and huge earth-shadowing 100-X brimmed felts, but the combination of that and a fishing shirt? It was something to behold, but unfortunately is hard to clear from my mind.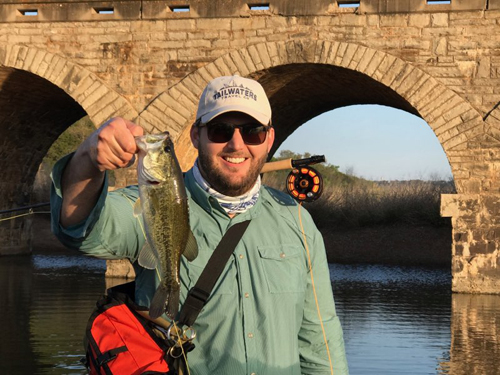 It wasn't a total washout in the fly selling business either. PoP sold a dozen of the Clousers he's so popular for – jig-hooked in colors that excite – to a couple of guys headed to the 16 Bridge below Possum Kingdom Lake, and the brothers were apparently happy with their results, as another order for flies will probably be taken this week. We're getting short on all supplies now, and for you who tie flies: Remember to shop Barlow's Tackle on I75 in Dallas, and buy local with eyes from Allen Fly Fishing at their warehouse in Southlake, TX.
For subscribers to the YouTube Channel's Private Video Network – I am going to break down two local spots with GPS numbers and I will also take a Google Earth satellite image of a local public pond and break it down with an overlay that shows where the fish are on that pond, and how to get to them. This is the good stuff backed by years of research, and presented in a short personal video to you who subscribe ONLY. You won't be elbow-to-elbow with anyone because of these private subscriber videos, and nobody's spots will be overrun.
IF YOU ARE NEW
If you are new to the fly fishing scene in Texas, you're hardly alone! The beginning of every month, all across Texas, there's a flurry of fly fishing club meetings. And they actually start tonight in Dallas with the Dallas Fly Fishers, and there are tons more – something within your range no matter (well almost no matter) where you are in this huge State. I will be tweeting out those meetings (as I can and remember to do so).
If you're strictly a watcher? There is always the Texas Fly Caster YouTube Channel which is still the most consistent and longest running Channel about fly fishing in Texas.
Thanks for tuning in this dreary morning! This week holds little hope of good weather, so it'll just have to be good enough, and that's it.
Category: Adventure, Complimentary Reading, Culture on the Skids, Events, Life Observed, Saltwater Fly Fishing Texas, Soggy Bottom Boys