If you've noticed a little flummoxing in the writing here, it's because things were a bit fluid as some crazy plans were hardening up behind the scenes.
Now, with a full photography work week ahead, including a public speaking engagement at the monthly Fort Worth Fly Fishers club meeting tomorrow night (be there Tuesday, June 4) in Fort Worth, Texas, that squirming thing in the bag can finally be let out on the sidewalk.
MIAMI FLA BOUND
One of my friends and photography customers also fly fishes. You may recall, we went to New Orleans in early 2012 to fish the marshes for Louisiana redfish, and sample the New Orleans cuisine? Well, JG can get these ideas that I hardly discourage, and this one's … a doozy.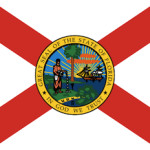 So far, I've been on a ten foot long aluminum tub with JG in local creeks, flown through the Louisiana marshes on a Mitzi, and done some dawn patrols on Lake Dallas with him on his Shearwater – in just about every season the North Texas calendar offers. Of course he's done a lot more in the meantime – New Zealand, Canada and Belize in the space of, maybe, eighteen months time.
Somewhere along the way JG got it in his mind (I don't take much credit for the idea, if any) that he needed a boat bigger than a ten foot tub, and smaller than a twenty-three foot Shearwater. With that in mind, he began to scour the internet for a unicorn.
No, a unicorn is not a new boat. We all have our unicorns, and his was a used saltwater flats boat that hadn't been used on saltwater. Those of us who grew up on saltwater know just how caustic saltwater can be on every aspect of manmade machinery, but finding the ultimate saltwater vehicle – never used in salt, I believed to be a a unicorn. I respected his pursuit, but didn't believe in the beast.
If there's one thing I have learned from JG, it's to never misunderestimate the guy. When he gets ahold of something, he digs as deep into the internet as anyone I've ever known – period. Somewhere deep in the bowels of the interweb, he finds a used Mitzi Skiff, and buys the darn thing! Oh, and it's in Miami, Florida.
THE CAT'S MEEOW
The plans were ambitious to say the least; a full-on adventure from the tip of Florida to Louisiana … fly fishing all the way back home after picking up the boat. However, due to personal considerations on both our parts, budgetary planning and time constraints on my part, we have boiled it down to something more manageable for my constraints. (Depending on how we survive this, there could be a couple of sponsored epics in the future. Think "entire Texas Gulf Coast," and multiple variations)
There's no telling how much, or how little of this journey, that starts this Friday, will find the time to be written here on Texas Fly Caster. Nevertheless, I leave for Miami this Friday. JG gets there in a few days time, and few hours time – via jet. I pick him up at the airport, and the adventure begins. I really hope the adventure doesn't begin before the fishing does! I have no interest in roadside breakdowns, car jackings or anything else that isn't part of a "fly fishing adventure" per se. If it happens, it happens.
We have four half-days of guided outings planned in the south of Florida. The "vision thing" is that of me poling him around as we target Keys fish. Have I ever poled a Mitzi Skiff before? No. Have I ever fished the Florida Keys before? No. Have I ever fished for tarpon, snook, or any of the famous Florida species? No. In short; I've had visions of doing these things, less from a poling platform (but who's complaining), for a long time now.
In the original spirit of the creation of this site of – learn by doing, not just telling, but showing, and always telling whether a success or failure – I hope you follow along on one of the craziest chapters ever recorded in the history of Texas Fly Caster. If it even partially works out, I hope to learn how to pole a skiff, guide JG as we fly solo, and tell you what we do, see and learn on this outlandish adventure.
The beginning and end of the adventure is loaded with driving about 1400 miles each way (back with the Mitzi attached), so stopping will be mostly about exhaustion, resting and not much else. Somewhere in the middle, it could get very interesting. Things here will get necessarily sketchy starting Friday, but it's very easy to follow along if you follow my twitter feed @texasflycaster. If I were you, I would rely on that more than anything else. Also keep an eye on the same @texasflycaster instagram account for photographs. There are so many variables to this one, it's still mind boggling.
As always, I will do the best I can to bring you the "thrill of victory and the agony of defeat." I would love to hear what the odds are running on this thing. Perhaps you can comment with your bets? Will we catch anything at all? Will we get rained out? Drive to Cuba? Robbed? Pirates? We are also looking for comments suggesting locations, guides, lodging, food and the likes from all along the Florida Keys. Now's your chance to participate in the success of this adventure, or at least control things from your armchair!
Have a great week and hold on tight wherever you are!
Category: Adventure, Culture on the Skids, Destination Fly Fishing, Flats Boats, TECHNICAL, Technique, TIPS