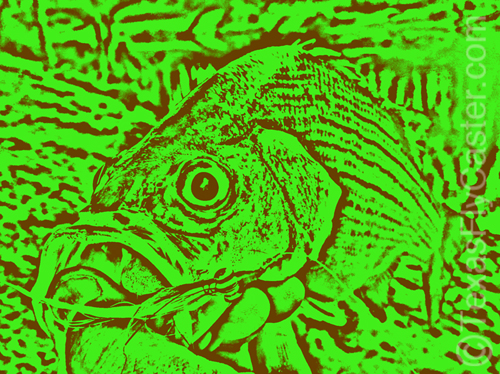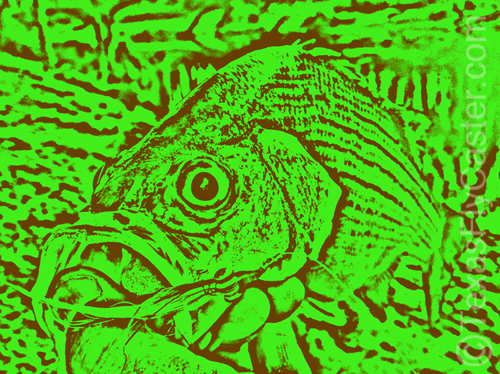 Denton is still a place where you don't have to go real far to get far. Take the Clear Creek confluence with the Elm Fork Trinity "ditch" as I call it.
Of course you already know this branch of the Trinity, the Elm Fork, ties the chain links of Lake Ray Roberts and Lewisville Lake together, with the dam at Ray Roberts being the outflow, and a very convoluted, oft obstructed and these years very low Trinity running down through the Greenbelt Corridor and "flowing" into Lewisville Lake.
Since we've been all over the Greenbelt – in past posts here – and since we are concentrating on every single facet, every orifice of Lewisville Lake, we should start at one spot that has the potential every year, for good sand bass and good crappie action. That place is in the taint. It taint Ray Roberts, taint Lewisville either, but it is where you can get a sense that things are changing in the waterway.
On the calmest of times, with no drainage, the Clear Creek can be placid, without flow, and without fish; a backwash if you will, for Lewisville Lake. And if you know anything about that lake, you know it's some foul backwashing that comes from there.
However, when Clear Creek does its duty, and drains like a North Texas creek drains – during rain "events" in the spring – it can entice fish to begin their migrational spawning move from Lewisville Lake, all the way up to the confluence, and into Clear Creek and further up the Trinity.
NOTE – I am a strong proponent of catch-and-release of ALL fish from Lewisville Lake. These are some of the most tasty species (sand bass and crappie), but it's Lewisville Lake. I have taken a few fish once they have had time to be fighting creek currents for a few weeks though. I guess, in my mind, I believe they can be purified by constant fresh water circulation. Please consider, at least, moderating your intake of Lewisville fish.
When I said, you didn't have to go far to get far, here's what I mean –
If you drive out north of Denton on Loop 288, and take the familiar 428 toward the north, the first road you encounter is 
Category: Culture on the Skids, Fishing Reports, Fly Tying, GPS, Hot Spot, North Texas, On The Road, TECHNICAL, Technique