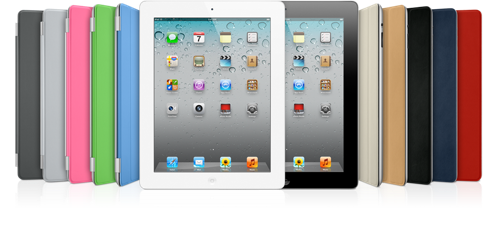 Being a photographer by profession, necessarily makes me a gadget freak. There's just no escaping it, and it's often a bleeding edge on which I tread. And I have been on the Apple bandwagon since about 1995, when I had to go across the Square (I had a studio/living space on the Square in Downtown Denton, Texas) to borrow my friend Karl Schindler's computer and printer to do something – on an almost nightly basis. Karl was in the music program at UNT and working on creating his compositions and printing the sheets for them. This was only two years after I created my first website, but way before the full blown revolution we photographers find ourselves in today.
After working for my wife's business www.cimarrona.com at a recent hugely successful show in Deep Ellum, I was paid handsomely and it took a matter of hours until that money burned a ghastly hole in my pocket and fell right through into a cash register, "One iPad, 32-gig in white please." Why white you would ask? To reflect the Texas heat wherever it goes this coming year – of course.
Now, just like all these pad things coming out, the iPad is merely the syringe that delivers the drug, and I am hooked. Within a couple of hours I had John Gierach's latest book "No Shortage of Good Days," and rolled the dice on Henry Winkler's new tome "I've Never Met an Idiot on the River" as well. The Fonz's book was priced at a low risk price (7.96 at Amazon), so why not? Was that the end of it? Heck no. To the magazine rack I go.
If you have been to my place, you know I occupy the back porch with two, and sometimes three dogs. That's where the fly tying, cycling, fly rod storing man cave-ish existence is for me. It's a good life, but a cluttered one, with magazines – lots and lots of magazines, filtering dog hair out of the air and in between slick pages. So as sentimental as I am about paper (photographic prints, books and magazines), I cut the cord to paper magazines by purchasing a new subscription to "Saltwater Fishing Magazine," and am just waiting for others to expire.
There is this huge upside that is the crux of this observation – these darn books and magazines are many times easier to read. They also go with you wherever you go without taking up any space. Both of these plus column factory were unexpected, but now I am a complete addict. The books, like Gierach's, are so much easier to read that I find myself blazing through them at many times the normal reading speed. The magazine contents include extremely sharp text and photographs that are stunningly reproduced. It's a whole new world.
The next phase is to start lobbying the publications we like most, "Southwest Fly Fishing," "Drake Magazine," "Fly Rod and Reel," "Texas Saltwater Fishing" and ________ (you fill in the blank) for their publications to go digital as well. Saltwater Fly Fishing is already digital, and you can bet once my subscription to that expires, I'll never buy another paper copy – period, paragraph.
I am definitely not saying the iPad is the only reader out there, and the new Amazon "Fire" looks good up close as well, but the navigation is intuitive just like all Apple products (some would call it "elementary" or "childish"), and that's how I have always liked my hardware – hit the button and go. There's enough complications in the world that if I can simplify something like reading, I am on board for that. How about you?
NOTE – I'll be removing ads for paper books at Amazon from the site. I will also let you know when any of the unique books in my store are converted to digital offerings. Expect a few book reviews sooner rather than later!
Category: Culture on the Skids, Equipment, Life Observed, TECHNICAL, Technique