Is it a sign? As soon as I powered up the computer thunder cracked nearby.
THUNDERSTRUCK
I wasn't paying much attention to the weather this morning as I powered up, but the rains have just started here at my house – real rains. Is this an unusual summer, or what! And it looks like Texoma is getting a sizable storm this Monday morning as well.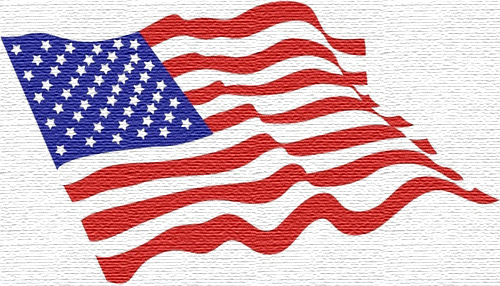 BEST HOLIDAY OF MY YEAR
Well I am glad to welcome you to the best week in the history of my life, and that's Fourth of July week. I have the deepest and the most heartfelt memories of my family gathering over so many years at 3401 Gulf Avenue on South Padre Island, Texas. It looks nothing like it used to look, unrecognizable actually, but in my mind's eye? It's still the place where I go back to, the place where the weight of my memories tip the scale. Family good, and family bad … a historical reference point that defines my family's life. And that's what every July 4 week means to me.
LAST WEEK
Last week I made it to Lake Bridgeport, Texas, and made good on my trip pretty quickly. I landed, measured and released a lake record Buffalo (on fly). At first, I really didn't know what I was looking at, but we know what buffalo are about – a fight as good as any in freshwater.
This week? Well, the freshwater life, as opposed to the 4th. of July on South Padre salt, is damn crowded on Texas lakes! However, with my newly constricted calendar, I have no choice but to see how far I can get – today, tomorrow and the rest of the days up to Thursday this week. IT may be as simple as finding the carp on my home waters (for the next two week's guiding trips), or another one of those runs to Texas lakes to work on a series of lakes I want to cover this year.
I really don't know if the regular MMS readers, realize it or not, but I am certainly hitting physical and mental stride again and looking for a whole lot more – to report, to review and to discover about fly fishing in Texas. Nowadays, it is UP TO YOU more than ever to help me find the stories of interest, stories like the one now running in Drake Magazine on Danny Scarborough in Houston, Texas. I will keep bombing you with the "Drake Magazine" article until you beg for mercy (sorry but that's my world now). You can make it easier for me to forget about this particular feather in the old ball-cap … by bringing new story ideas to my attention.
It's actually hard for me to keep up with myself right now (part of hitting stride?), but I want to mention that there's a new TEXAS SKIFF segment to my YouTube Channel. It will have information rolled into it from what I'm learning from my time rigging KoKo. And there is a lot of information you will recognize from the kayak days when it comes to rigging the technical poling skiff. All you have to do is tune in to the new segment I've added to the TexasFlyCaster YouTube Channel. (I wish there was a way to divide these out, but YouTube doesn't work that way now.) I think you will see an innovation, or two, and maybe some answers to questions on how the whole thing works for me. There's a brand new Texas Skiff video hitting the channel in the next 24-hours, so get familiar with YouTube and download the APP –  Android and iPhone, stream it on your TV, or let me know your method of watching the second biggest innovation (internet being biggest) to hit fly fishing in this Century. Start watching and you will soon realize: That last statement is absolutely true.
FC15-03 Lone Star from Forrest Fox Productions on Vimeo.
Category: Backcasting, Complimentary Reading, Culture on the Skids, Flats Boats, Life Observed, Technical Poling Skiffs