Tag: Texas Gulf Coast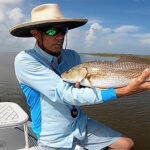 Back in the Saddle after some time in Port O'Connor, Texas, last week. The words are still processing, but Monday is always Monday.

Fish Kill – The Texas Gulf Coast gets a gut punch from the extreme cold weather that hit there this week. What's next?