Tag: music countdown

Read the annual Fly Fishing Music Countdown for 2020. What a year. Still, we managed to find some music worth a listen. Follow links to purchase!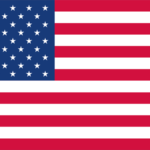 What day is it? It's BlursDay of course. Looking back in front of us as a New Year approaches. Resolutions. Books. Countdowns and Top Tens. #writing #flyfishing

So when I put together the "Official Top 10 Fly Fishing Music List" every year, of course I miss a few, and often more than a few. Have a listen to talk of Palacios, and fishing the Texas Gulf Coast.