#flyfishingintexas fly fishing texas ray roberts bass guide on fly #fishflash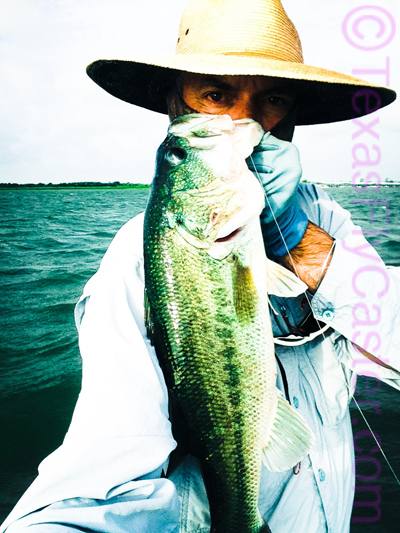 No idea how much this one weighed this morning, but who cares? It was a topwater smackdown!
Rob Woodruff had a great point the other day when I was talking to him at the Texas Fly Fishing EXPO. Basically, it's all upside to doing his "Sunset Bass Trips" because if you / we think about it; a morning bite is one that starts hot and tails off pretty quickly, while an evening bite is a little more of a buildup (I decided to stay away from the sexual references to keep my PG rating).

So guiding clients, as we do, means a morning trip necessitates hitting the ground running, while Rob pointed out that an evening bite gives you time to get your client there, work out the kinks, check out their skill level, and then start cranking the largemouth bass volume up to eleven. It could go all night, if that were the intention, but for a relaxing bass fix, it is hard to beat the evenings.
For example, I knew the wind was up before I left for Ray Roberts this morning. And my kayak was loaded, everything was loaded. Instead of not going out, or not battling the wind, I just took the kayak out of the day's plans. If we do an evening trip, we know the wind is dying down – not picking up.
ACCESS ALL AREAS
After all these years, what I am coming to appreciate most about our little Lake Ray Roberts is the fact we have such unfettered access to the lake! Yes, the lake is low. Yes it's not the easiest lake in Texas to fish conventionally or on FLY, but honestly, and I mean with zero bias, Lake Fork sucks just like a lot of other Texas lakes BECAUSE OF ACCESS. There may be great habitat for carp, bass, or whatever, but if you have to boat to get to it … how many of us does that eliminate? Kayak? That's more work than a boat, although I am sticking with it only because of the exercise factor.
So I simply walked to where I wanted to go this morning, thought about all the factors at play; wind was pushing volumes of bait hard, the bottom structure (classified), and vegetation placement in all this. That lead me to go topwater with a crazy fly I bought at Tailwaters the other day … and it was on on on. And it kept on for about an hour until I decided to get out of the howling wind and cove it a bit for carp, just to round things out.
So we will call this a #fishflash or fish flash, just like I named it so many years ago, and that means two things; 1) they're biting, and 2) you should be booking if you want some of this. (If you understand twitter and instagram, and have an account – use the hash tag #fishflash, and guides should do the same to make yourself easier to find).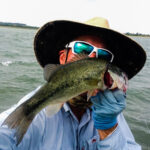 Category: Adventure, Culture on the Skids, Fishing Reports, North Texas