Hurricane Ike rocks Galveston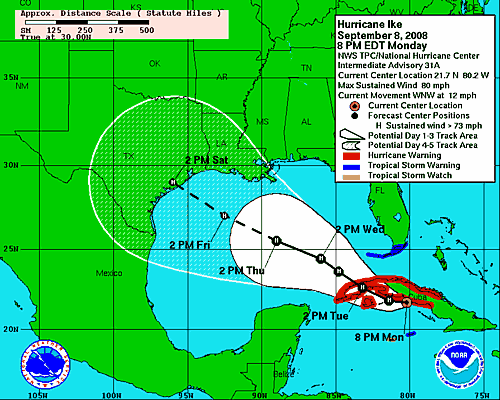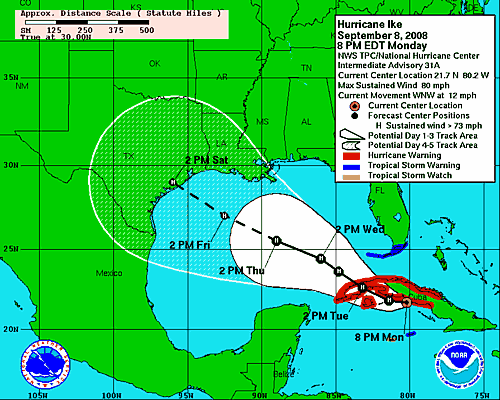 .
Live from the Texas Gulf Coast: Get ready for Ike and no Tina. Hurricane Ike shows a track that would give it a landfall about ten miles south of where I was fishing yesterday (that report comes tomorrow). From what I witnessed in building and development south of Galveston they are vulnerable beyond belief, to a storm on the magnitude of something like Katrina.
It's hard to believe the building that goes on somewhere like this, but the water, sun, sand and beach are an intoxicating remedy to common sense and logic. I mean, it's the Texas Gulf Coast. "It" is going to happen some day, they just gamble it isn't their day to suffer the loss.
Locals have the media to look forward to – those little packs in plastic bags
I have been through one direct hit and that was Beulah (the third largest recorded hurricane at it's time) in 1967, and I do remember the calm after the storm.
Tomorrow, a better idea of where Ike will make landfall, and fishing from Christmas Bay and surf fishing the Gulf of Mexico
Category: Culture on the Skids, Texas Gulf Coast