new mexico fly fishing pecos river #flyfishing #newmexico santa fe restaurants reel life fly shop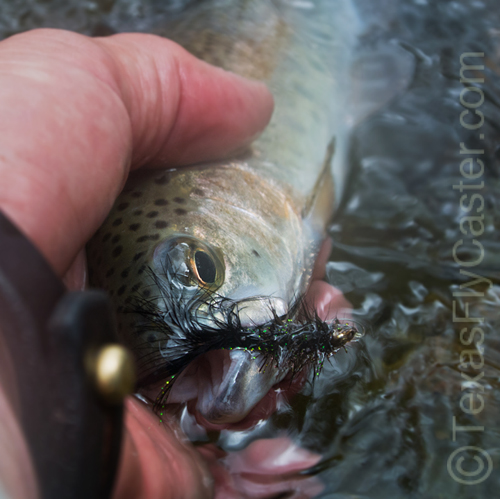 NOTE – It's about time I fired this one off to those of you who are interested in doing something a little more adventurous while the significant others are sampling the chocolate at Kakawa this holiday season in Santa Fe. This was a trip I did back in September, but so many more stories got in the way since then, that it is just now finding its way to the top of the pile.
Subscribers to TFC will find in this story:
Information on fly fishing the Pecos River in early fall 2014
Information on The Reel Life fly shop
How and where to catch rainbow trout along the main Pecos River east of Santa Fe
Santa Fe restaurant recommendations
Technical summary of gear and techniques for fly fishing this part of the Pecos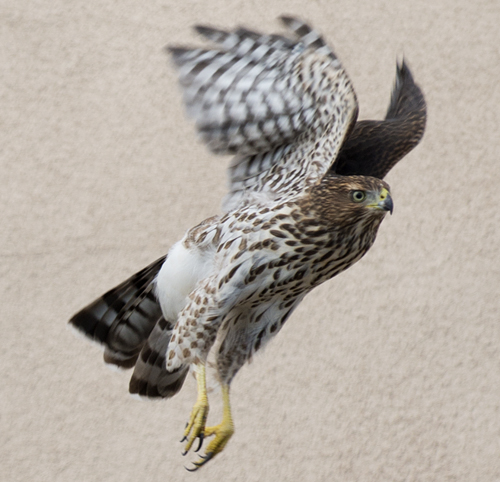 DO YOU KNOW THE WAY?
Everybody should find a way to Santa Fe. Yes, I know the song said, "San Jose," but I have been to both, and Santa Fe is a heck of a lot closer to Texas. [ppw id="83688013″ description="Pecos River Fly Fishing" price=".10″]
I got the invite to ride along to Santa Fe in September, just in time to catch some hatch chili peppers and the remnants of trout on the nearby Pecos River.
FIRST STOP – YOUR LOCAL FLY SHOP
It has been awhile since we've done a story on Santa Fe, awhile since fly fishing New Mexico, and since that time the fly shop I typically visit, The Reel Life, has changed locations.  That's not a big deal in such a small town as Santa Fe. The town may be laid out on the Spanish King's grid, but your google maps program will take wherever you need to arrive.
Their new location, in a mall, is extremely spacious and has plenty of room compared to their last spot. When I stopped in, I was lucky enough to meet co-owners Ivan Valdez and Nick Streit. If the Streit name doesn't ring a bell, well … it should. Nick is the son of Taylor, and Taylor Streit is a well-known author of fly fishing books, like Instinctive Fly Fishing: A Guide's Guide To Better Trout Fishing
Nick also has another fly shop in Taos, and combining the purchasing power of the two stores makes for a superior inventory of merchandise dialed in  precisely to what's needed for fly fishing in this region of the United States. Inventory is meaningless without friendly service and meaningful information. The guys at The Reel Life have all three, a home run in my book.
This slideshow requires JavaScript.
NEXT STOP – THE PECOS
The nearest stop for a bit of New Mexico fly fishing is the Pecos River, and it's the de-facto answer to the question, "Where's the nearest … ?" Everyone knows it too. Nothing has changed much since I was last there, it's a well-worn free falling river with easy access and obvious signs of wear-and-tare.
That doesn't take anything away from the scenery and the fly fishing though. Once I had a good idea of what the guys at the fly shop said was working, I knew I would go a different direction to show what fish are left (at the end of the fly season) something they weren't seeing every day.
So instead of going with a typical off-the-shelf mono leader, I went with a four pound tipped fluorocarbon on my favorite small trout rod – the TFO BVK 8-foot four weight. Not that reels matter, but I am still using my older, very reliable Orvis Battenkill reel that balances this rod perfectly.
I always do business when I stop in to local fly shops, and even though I had purchased a dozen fresh flies – expertly recommended – I had to tie on one of my very few remaining black size 10 woolly buggers for a trout "IQ Test" of sorts.I won't be awarded style points for the way I fish these buggers either.
Why go to dries if there's no indication the fish are rising for them and there's no hatch coming off? Likewise, I see no reason to go into hopper-dropper or an indicator-nymph rig with a fly fishing window of less than a handful of hours.
Those are my excuses, anyway, for swinging my black buggers into the cuts under bushes, and down into pools. And, once again, taking long swings with that black woolly bugger was absolutely deadly (so we can deduce their IQ).
There are plenty of ways to skin this cat, and it all depends on your own personal frame of mind as to how long you are willing to fish without catching. My time was limited, and I knew from past experience that these fish are not too highly educated. And I have never come across a trophy fish in these parts at this time of the season. I think it's safe to say they're there, but they've also been caught a few times during high season, and there just aren't that many left after summer pressure from tourists and locals (this is very close to Albuquerque as well).
In order for this technique to work, I use an extremely long swing of fly line. Then I go diagonally (depending on rocks and runs), and mend out of the fastest water toward the cut banks and under the brush. Those undercuts – under the bank and brush – are major holding spots where these fish can minimize their effort, stay protected from predation and not only eat aquatics but also any bugs that happen to fall from the brush above.
Even if we're swinging the inelegant woolly bugger to fool these New Mexico trout, the supple and light BVK rod and a trout set are still essential for success. If you get a drift and some light short strikes, don't hesitate to go right back in there – the same spot – and give them another shot at a take. You'll be rewarded.
Likewise, as you line up a swinging drift, use a mend to change the position of the fly in the current – always remembering the opportunistic trout will hang in less of a current (a "holding spot"), move into the rush for a bite, and then roll back into the holding spot.
We are always concerned with what a trout sees (of us) when using the swing technique, but I think what makes it work exceptionally well is when we actually feed enough line on a drift to keep us out of trout's eyesight. (I will be using this technique in Oklahoma this winter as well – and we'll put it to the test against all the other techniques.)
So remember to add this technique to your repertoire when fly fishing the Pecos River in New Mexico, but also pay special attention to the information you gather at the fly shop near the place you will be fishing! If you have more time than I did, then certainly put other techniques to the test and see what kind of success you have – whether it be size or quantity of fish you seek. And if you have even more time – get off the beaten path a little, and see what else there is near, and feeding into the Pecos.
TECHNICAL SUMMARY
Fly Rod – Temple Forks BVK 8′ 4-wt with Orvis BBS3
Line – SA GPX Wf-3f
Leader – Fluorocarbon and Trout Hunter 5X
Fly – Primary fly was size 10 woolly bugger, home made, black / black / ivory midge flash / gold tungsten bead (could go size 6-12)
Style – Dead drift under cuts and through pools at distances
SANTA FE RESTAURANTS & EVENTS
NOTE – Hatch peppers are world famous for their flavor and are the center of all meals Santa Fe when in season. This year is no different in Santa Fe, except that this has been a "milder" growing season for the hatch crop, which means the heat is down overall.
There are numerous (more than 200) fine dining experiences and events in Santa Fe, too many to count that accurately. Here are a few I like:
Santa Fe Farmer's Market -http://

www.santafefarmersmarket.com

/

La Choza

Tomasita's

Tune Up Cafe

Rooftop Pizzeria

Kakawa Chocolate House – Spousal bonus round here!
END NOTE – The seasons change fast in New Mexico! And when youre dealing with a place like Santa Fe, at altitude, then you can bet these conditions have already changed drastically. As always KNOW BEFORE YOU GO. Use this report to plan your trip after next year's summer rush is over for that part of the USA. Santa Fe, after the summer rush, is a fantastic place. If you go during the summer rush, and don't plan for a hotel ahead of time, you'll be sleeping in your car! Also check with local Santa Fe sources to find out when the hatch harvest hits primetime.
[/ppw]
Category: Adventure, Culture on the Skids, Destination Fly Fishing, Eating and Drinking, Equipment, Fishing Reports, Fly Fishing for Trout, Fly Lines, Fly Reel, Fly Rods, New Mexico Report, Paid Reading Content, TECHNICAL, Technique, TIPS